Commercial drone deliveries are transforming the consumer industry and last-mile delivery. Several large US retailers already offer drone deliveries and, in Australia, thousands of drone deliveries are done daily. The switch to drone delivery positively impacts the environment by reducing traffic and pollution, as well as improving the consumer's shopping experience. And the great news is, the majority of Americans are already on board.
For retailers, drone deliveries are the faster and cheaper delivery option, but getting started can feel overwhelming. The bulk of the effort is the initial setup of the cargo fleet while considering the several challenges that arise when planning a drone delivery program.
The list of challenges and questions is long:
Data Management: How is drone data sent to the right place at the right time? Who will have access to it? Where will it be stored?
Infrastructure: How many drones are needed? What solutions are the best? How will everything be laid out?
Manual Tasks: How many new and specialized employees are needed? Does every drone need a pilot? Who will put the payload on the drone?
Regulations: What laws need to be followed? How do we make sure we're compliant?
Scaling: Can parts of the process be automated? Which ones?
Security: What happens if a drone malfunctions? What if it crashes into something?
Technological Limitations: How much weight can a drone carry? How far can it fly on a single charge?
Not to worry, you don't need to reinvent the drone solutions to solve these challenges. Most of the work has already been done—you can focus on their core business and get the final product to the consumer safely and swiftly.
Auterion has been working with enterprise and government partners for years and automates everything, from drone flights to workflows helping their partners surmount these challenges. We offer an end-to-end solution that covers all aspects of drone fleet management for retailers and service providers. We enable cargo drone delivery at a large scale through our specialized software giving you complete control in real-time, continuity of operations, and integration with existing systems and workflows.
By partnering with us, you get access to our technology, our team and their drone knowledge, and to an open ecosystem that allows manufacturers and developers to tailor solutions for drone delivery. 
Start your Drone Delivery Program
Auterion offers an end-to-end solution that covers all aspects of drone fleet management; it's the completeness of what we do that makes it worth it. We reduce the skills required to operate drones so that you can focus on the delivery part.
Here are all the elements you need to start and maintain a big operative fleet and make it efficient while delivering in the most disparate locations with almost full autonomy.
Automation and Real-Time Data
Preplanned routes: the drone can fly autonomously from liftoff to landing with obstacle avoidance.
Live video feed: can be followed in parallel on dashboards generated from Auterion Suite. Program managers can see what is happening in the field in real-time and can take necessary decisions immediately. 
Real-time drone data: location, status, height, speed, sensor information, etc.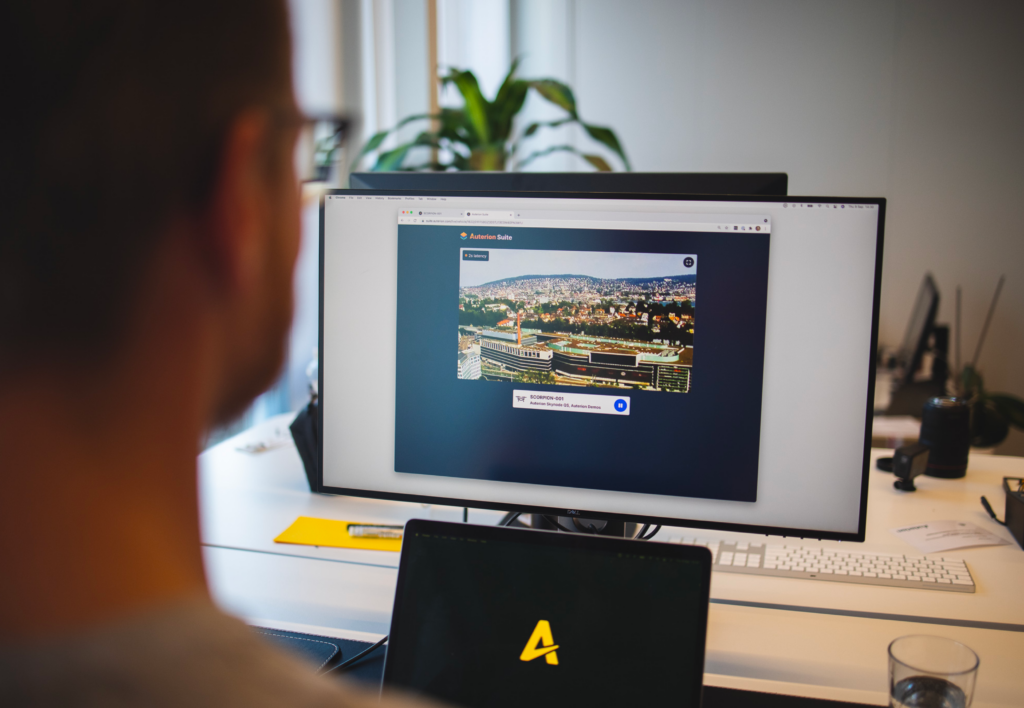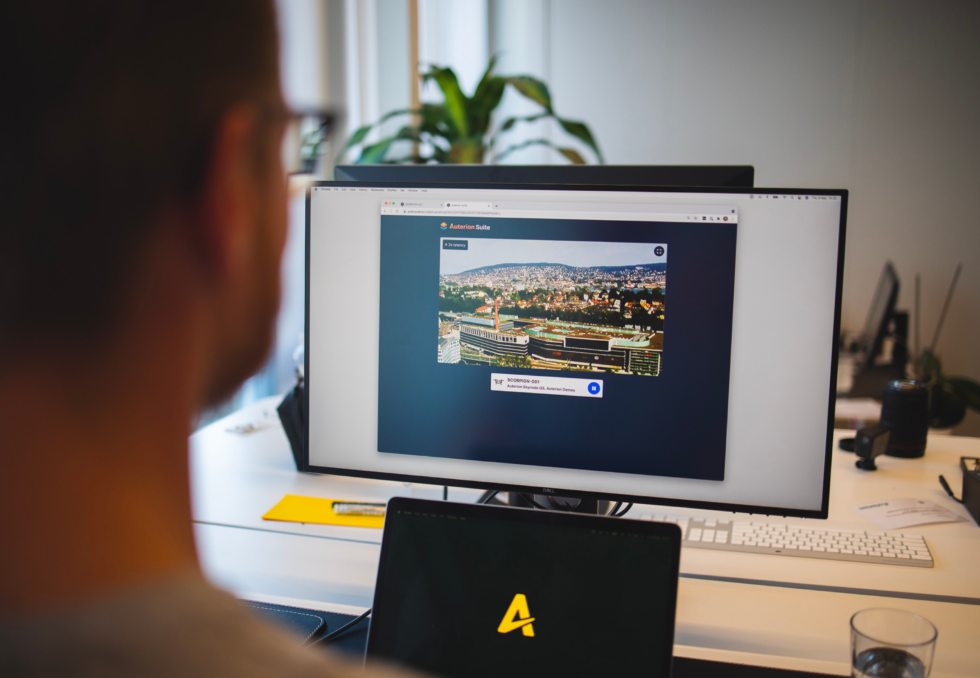 Compliance
Flight logs: Automatically uploaded to the Auterion Suite for every pilot, vehicle and mission.
"No-fly" zones: Prepare drone missions with pre-flight planning checklists, see no-fly zones near your operations and check real-time traffic information.
Remote ID: FAA regulations in the United States require all drones to have a Remote ID (digital license plate) and it's becoming a standard around the world. Auterion offers compliant Remote ID implementation.
Reports: Download compliance reports at any time, with per pilot or per vehicle data in the cloud, including GUTMA flight log export.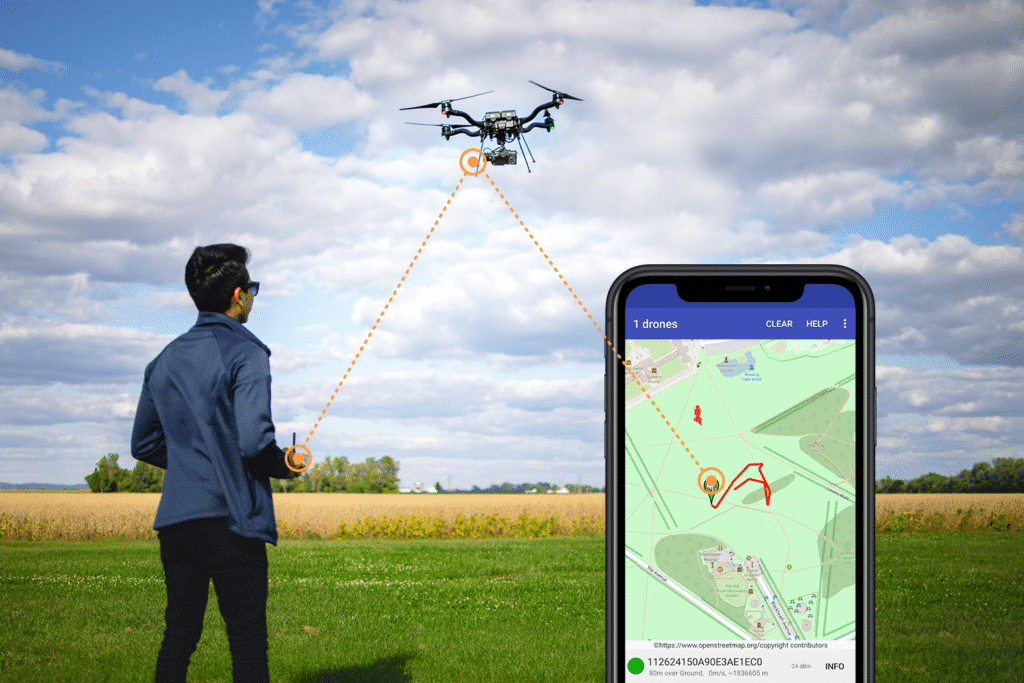 Data and Analytics
Data Analysis: collected drone data is translated and displayed on Auterion Suite with graphs and textual notices, flagging any unusual behaviour that's easy to use for the operator. 
Drone Status: Auterion-powered drones provide real-time information on their status, health, and journey even while operating in remote locations.
Live Data: collected from takeoff to landing and transmitted live reduces overhead and idle times for specialized staff.
Integration
Auto-detection of payloads: so you can equip your drone quickly
Seamless workflows: through our API, you can build an automated workflow from the warehouse to the delivery location on the customer's property. Our API enables workflow integration and eliminates time-consuming and error-prone manual steps.
Standards: our technologies are built on open source and open standards, which means no vendor lock-in and more interoperability across payloads, communication protocols, and more.
Tailored applications: our standards for writing and providing apps mean that you can go to any specialized app provider and ask them to develop an app for your solution that will perfectly integrate with Auterion's software.
Maintenance
Over-the-air vehicle updates: automated across your fleet. Fleets of drones from different vendors in remote locations can be updated simultaneously from one central interface. This includes operating systems firmware updates, apps addition, updates, removal, etc. No more manual updates or data loading for hundreds of drones, onsite operators, notes and update spreadsheets.
Centralized asset management: replaces your multiple management tools and spreadsheets by:

monitoring every component to flag when you need a replacement;
keeping track of maintenance life cycles;
recording flight time per vehicle, hardware part, and component;
tracking battery health and analyzing flight logs recorded while this battery was plugged in.

Predictive Maintenance: tracking all of the drone components means that the dashboard can notify you when regular maintenance is needed to prevent problems and can notify you when something is wrong so that you can take action.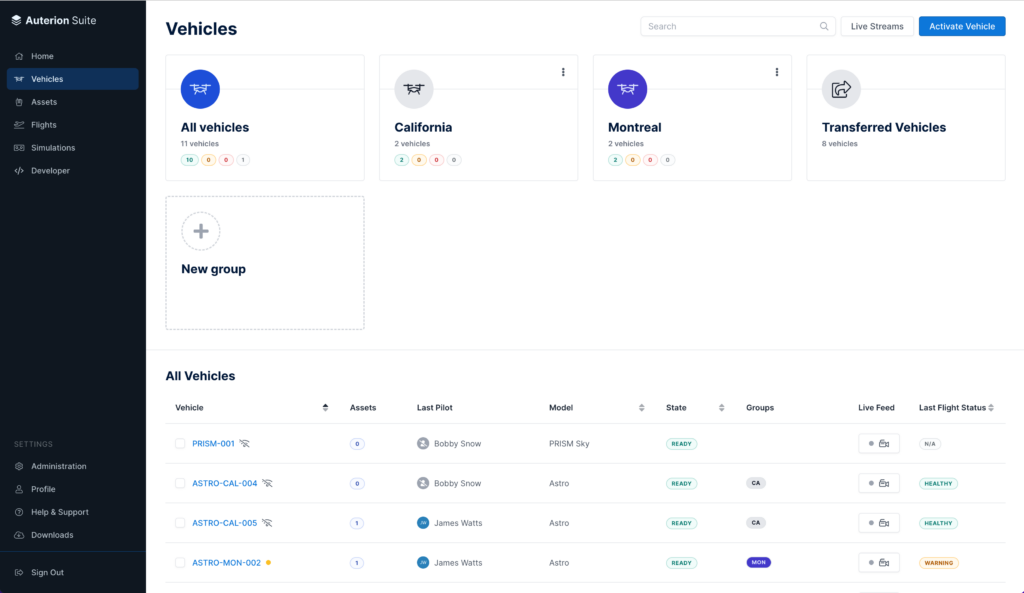 Safety
Flight Status: highlights any problems detected by flight analysis. Flight logs can be shared with the vehicle manufacturer to timely get support with the click of a button. 
Drone Rescue System: has a parachute recovery system, which automatically detects when the drone is having problems or is free falling.
Data: is secure unless chosen to be shared.
Simulation: enables your operators and pilots to practice more often, and with less effort and risk. It even enables them to test new vehicles.
Scaling
Automation: reduces the skills required to fly the drones and in the future, drone pilots will be replaced by drone supervisors that can click on a screen to send the drone somewhere.
Cloud platform: is easy to use, intuitive and works on any drone. It's designed for operators with minimal training.
Diverse fleet: our technology can power any drone, enabling you to manage your diverse fleet of vehicles in a single management system app available on iOS, Android, Windows, OS X, and Linux.
Supported Drones
We already power drones like Watts Innovation's PRISM Sky; a cargo drone capable of transporting 55 lbs All-Up Weight.
Making Drone Delivery Easy
You don't have to face compliance requirements and challenges alone—work with us and focus on your core business.
Find out how Auterion can power your delivery fleet.
---