Enable a unified workforce
of autonomous robotics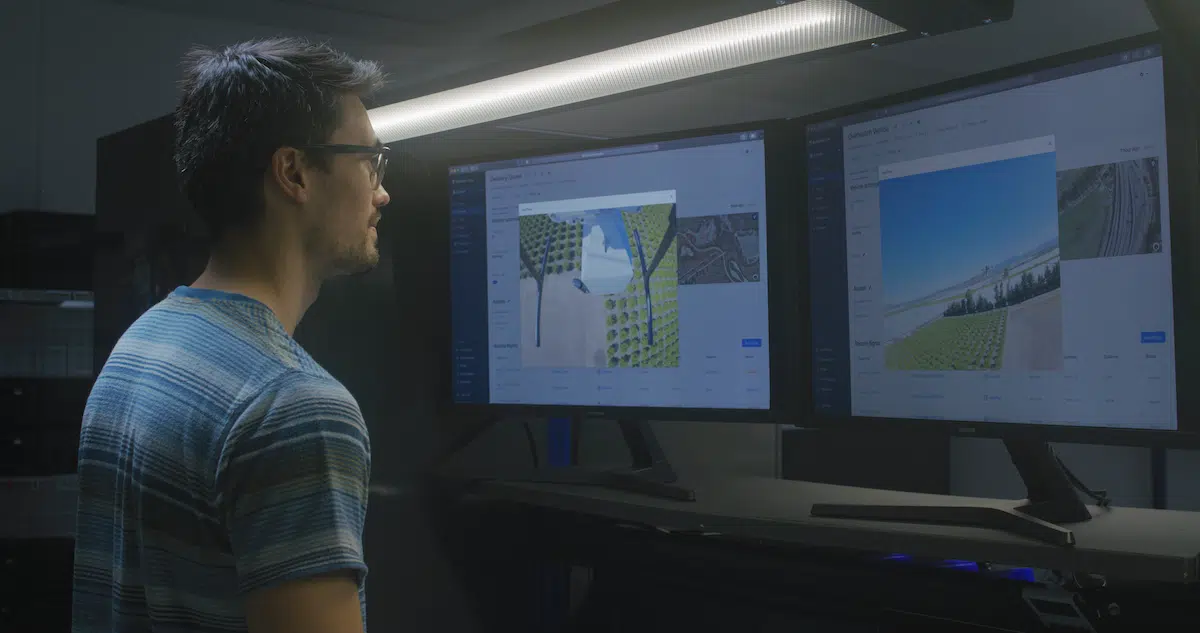 Find a job that ignites your drone passion
Auterion is only hiring the positions that are published on this website and through official channels via e-mail containing the auterion.com domain. There will be no hiring through LinkedIn, Microsoft Teams or other social networks.
Auterion is aware of candidates being contacted by persons pretending to be associated with Auterion to get hired – we recommend confirming any attempts through our contact form on https://auterion.com/company/contact-us/.
Join Auterion at an exciting time in our journey
Auterion is building the connected operating system to enable the next significant evolution in computing
Why join Auterion?
With offices in California, Germany, and Switzerland, we offer a competitive salary, equity incentives, generous vacation, retirement and healthcare plans, flexible working, continuous development to widen your horizons, endless opportunities to hang out and have fun with a vibrant team, plus the chance to fly a lot of drones.
In the US, we offer a 401(k) retirement plan with company matching and contributions to healthcare including medical, dental and vision.
From software engineering to marketing, product design or sales support, everyone's role at Auterion is equally important.
Engineering
Whether focused on computer vision, flight control, QA, infrastructure, data, management or platform components, you'll work with customers and a global developer community to integrate the latest technologies and build the world's safest drone software stack.
Customer Success
We service a growing international market with employees and office locations across the world. Our products and services are made for people, and while every position at Auterion involves helping people, no one does it better than our customer support specialists.
Sales and Marketing
Help our customers implement the best technologies to build their businesses and solve their problems, forge lasting relationships, share our story, create marketing strategies, shape our brand and make sure our content is always fresh, dynamic and relevant.
Operations
From finance to HR and administration, our operations team are the engines of our business. Help us boost customer satisfaction, efficiency and growth by monitoring financial operations, recruiting people who help us shine, or supporting our data, systems and sales.
Product
Help drive our product roadmap and contribute to making Auterion the preferred enterprise drone software provider. Launch products and leverage synergies between our strategic partnerships, customers, and open source community.
What values define Auterion?
Open source
By leveraging open source technologies, we lead our growing industry forward and empower the open source community along the way. Here's how we work together to get there.
We get it done
We take responsibility. We're honest and don't make promises we can't keep. We ask for help when we need it and learn from our mistakes.
We speak up
We speak our minds at the right time, when it matters, so we can move forward together with efficiency. Everyone's ideas are listened to and challenges are welcome at all levels.
We're problem-solvers
We create real-world solutions by fully understanding the problem, taking a data-driven approach to decision-making, and challenging each other to reach higher.

We iterate fast
We share new ideas and test small-scale solutions early, to identify risks, gather feedback and check if we're moving in the right direction. 
We're one team
We put the big picture first and make time to help our co-workers. We celebrate diversity and multiple points of view.
Got talent? Reach out!
Didn't find the right position, internship or thesis project opportunity? Send a spontaneous application to talent@auterion.com
By sending in your documents you agree to our privacy notice.
For more information about the interview process, please check our FAQ.