Manage your robotics program from one place
Auterion Suite is where the data of your fleet is automatically collected, analyzed and presented in real time.
What Auterion Suite can do?
With every mission, data is automatically transferred into the cloud-based Auterion Suite to provide real-time information captured by the robot while it's still operating, without any manual intervention.
All flight logs are automatically uploaded for every vehicle and every pilot, and log data are analyzed and available to download as compliance reports.
Auterion Suite enables holistic and scalable fleet management by providing updated information on the vehicle health status, predictive maintenance actions and over-the-air software updates.
Real-time data for quick decision making
Robots send operational data and live video automatically to the Suite, while they are still in the air, without even pushing a button
Holistic and scalable fleet management
Manage your complete enterprise robotics program consisting of drones, ground robots, assets, operators and missions
Data and automated workflows
Enable end-to-end automated workflow, from the vehicle operating in the field, over the air to the cloud and into third-party applications to process the captured data
Analysis and predictive maintenance
The platform handles software updates, tracks every vehicle for predictive maintenance and monitors components to flag when you need a replacement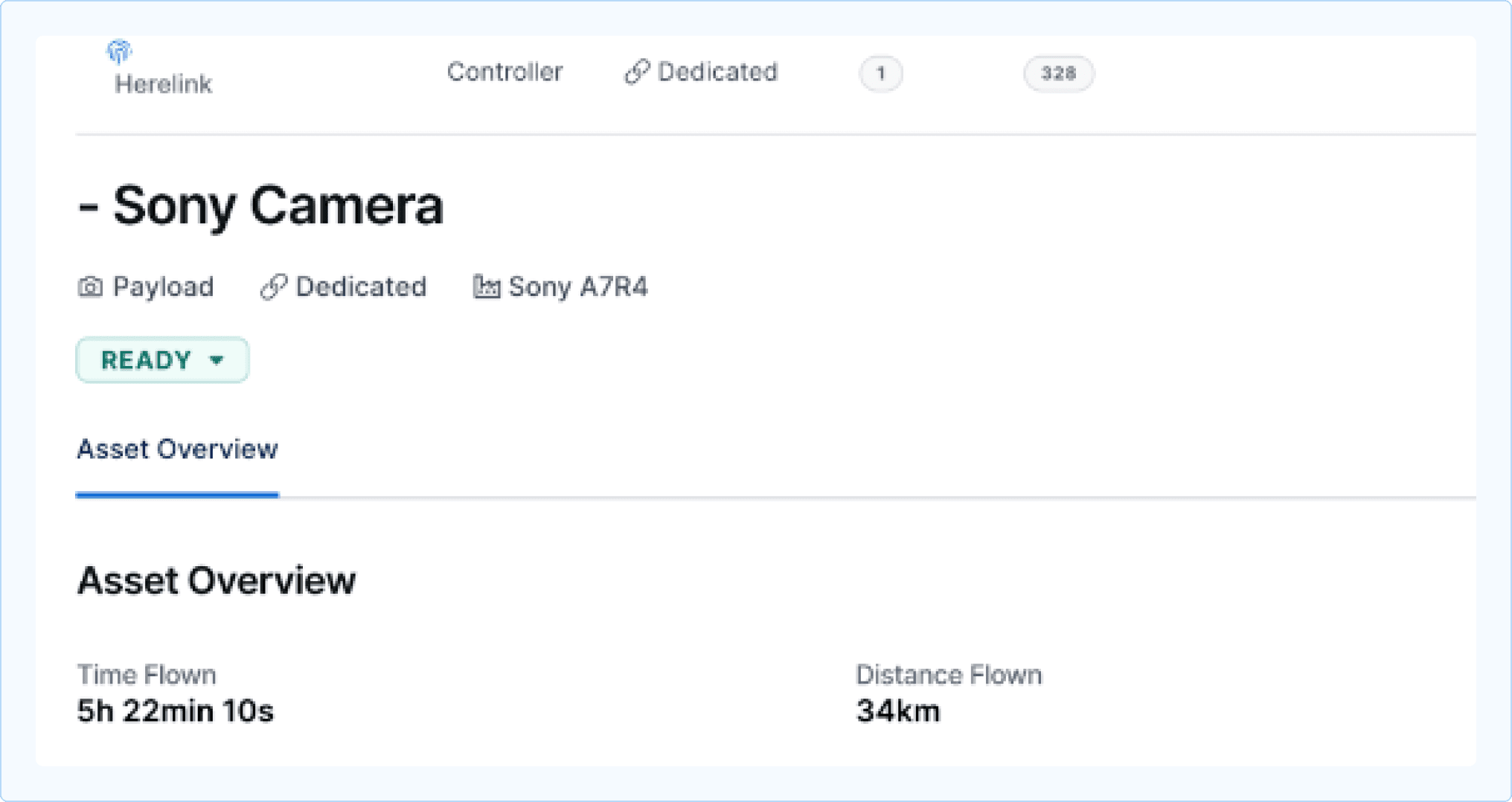 Asset management
Keep track of payloads, parts and other peripherals, see asset usage per flight, lifecycle state and proactive measures
Fleet management
Monitor vehicles overview and status, manage software and apps deployment, and log notes to facilitate transparency and collaboration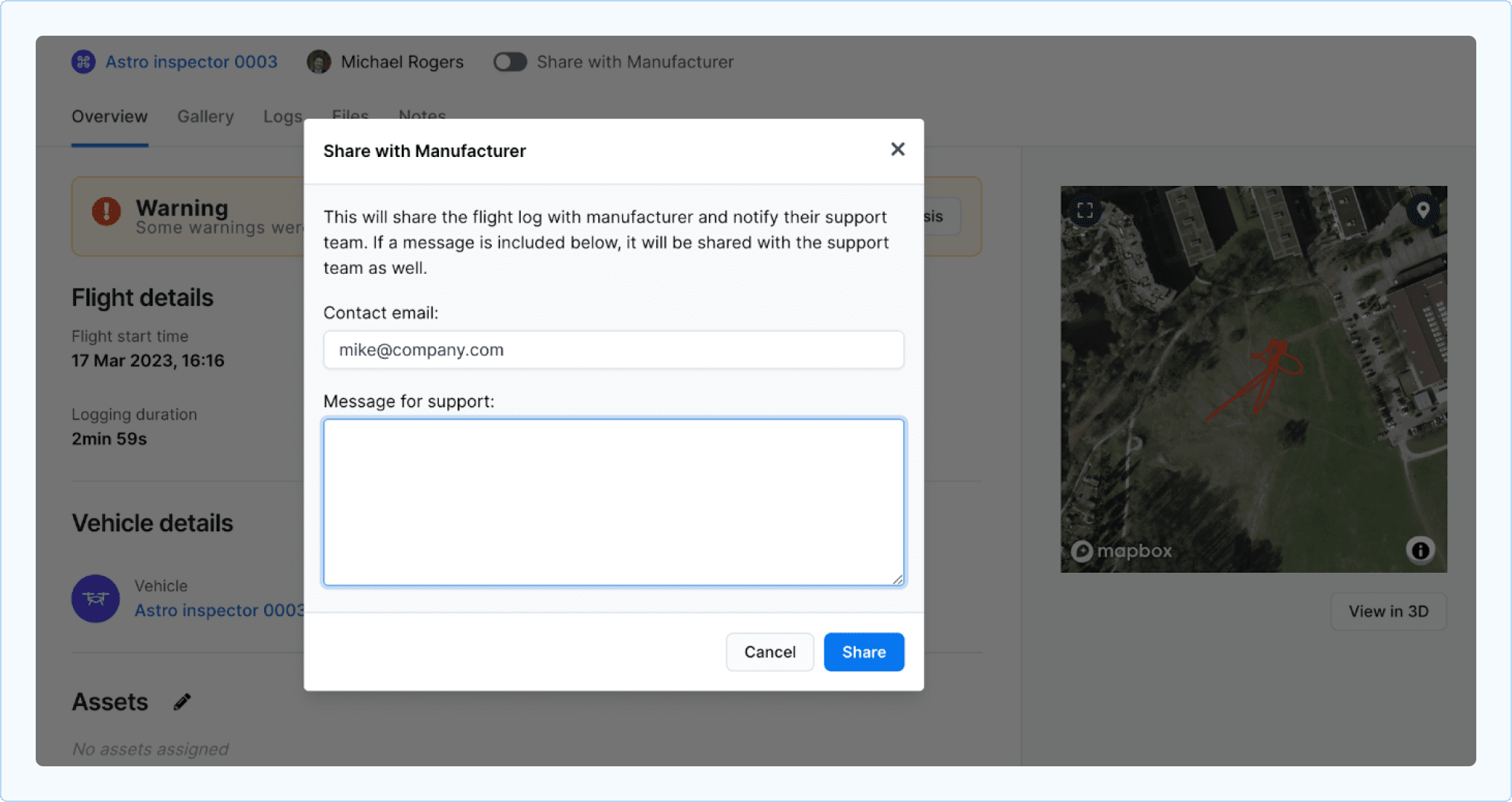 Support
Directly access support and send logs to the manufacturer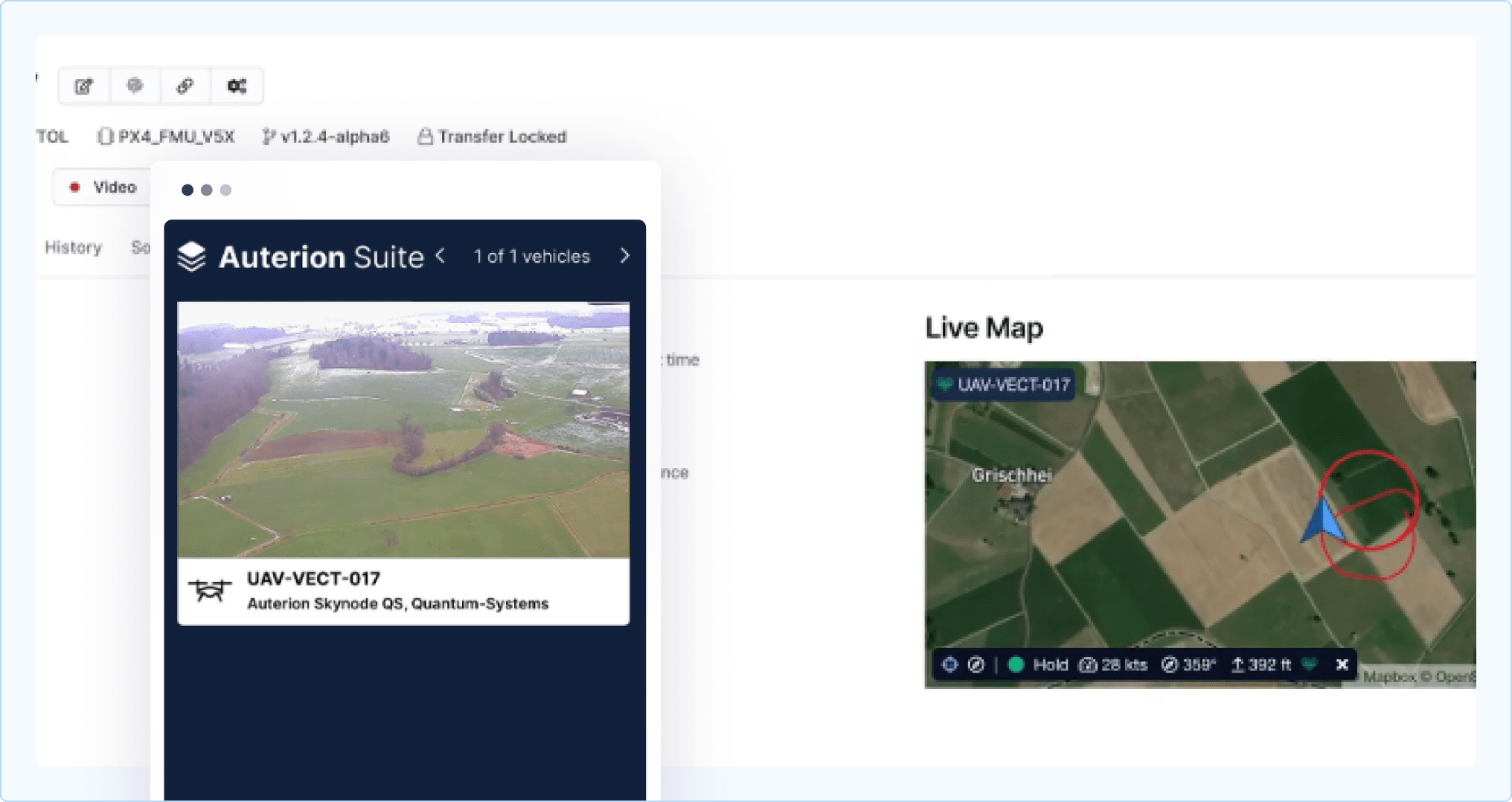 Operations
Remote missions, real-time video feed and telemetry data, flight logs and details, picture gallery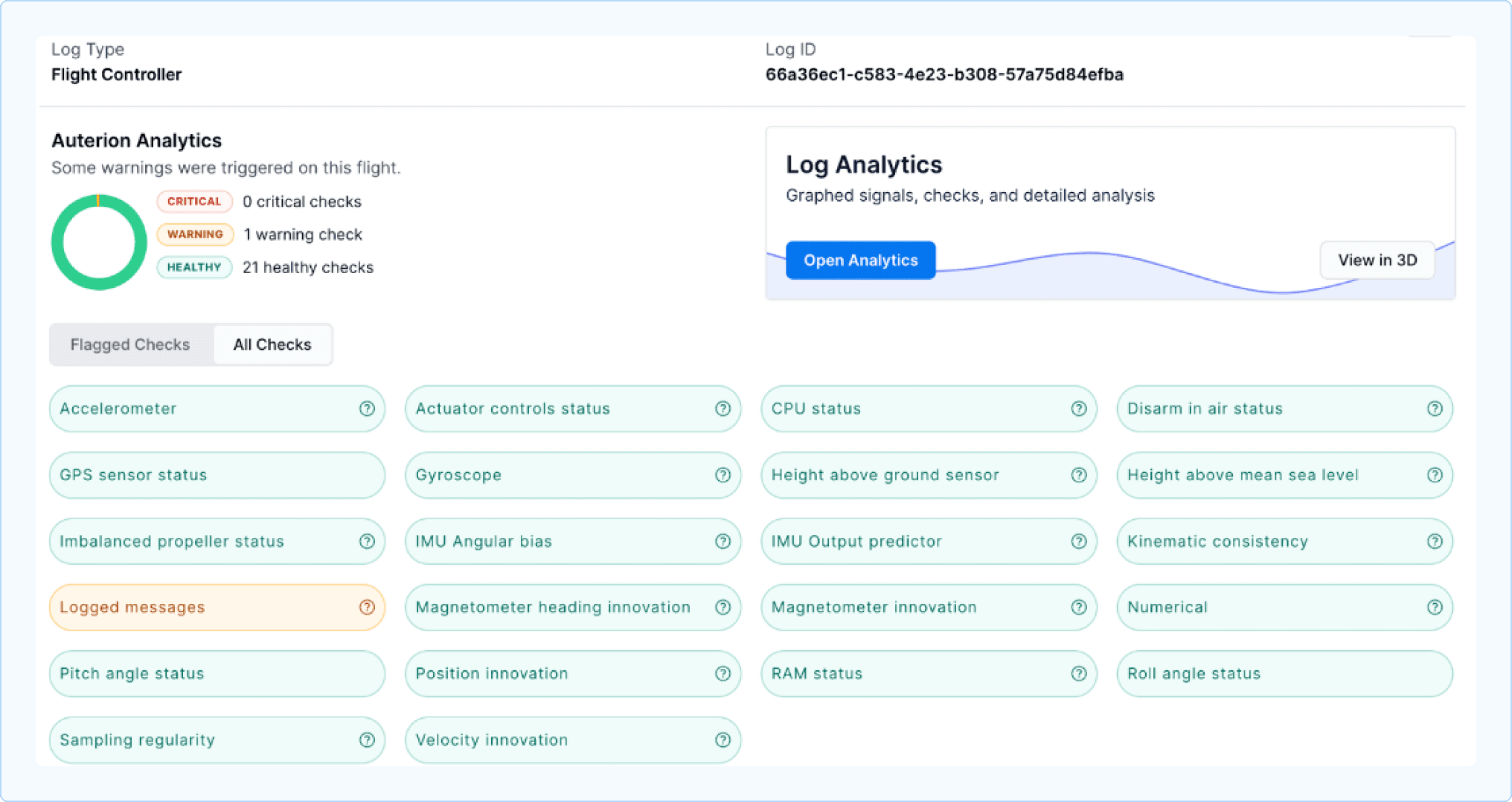 Flight analytics
Thorough status check, proactive notifications, detailed log analysis, easily download flight logs and export data for compliance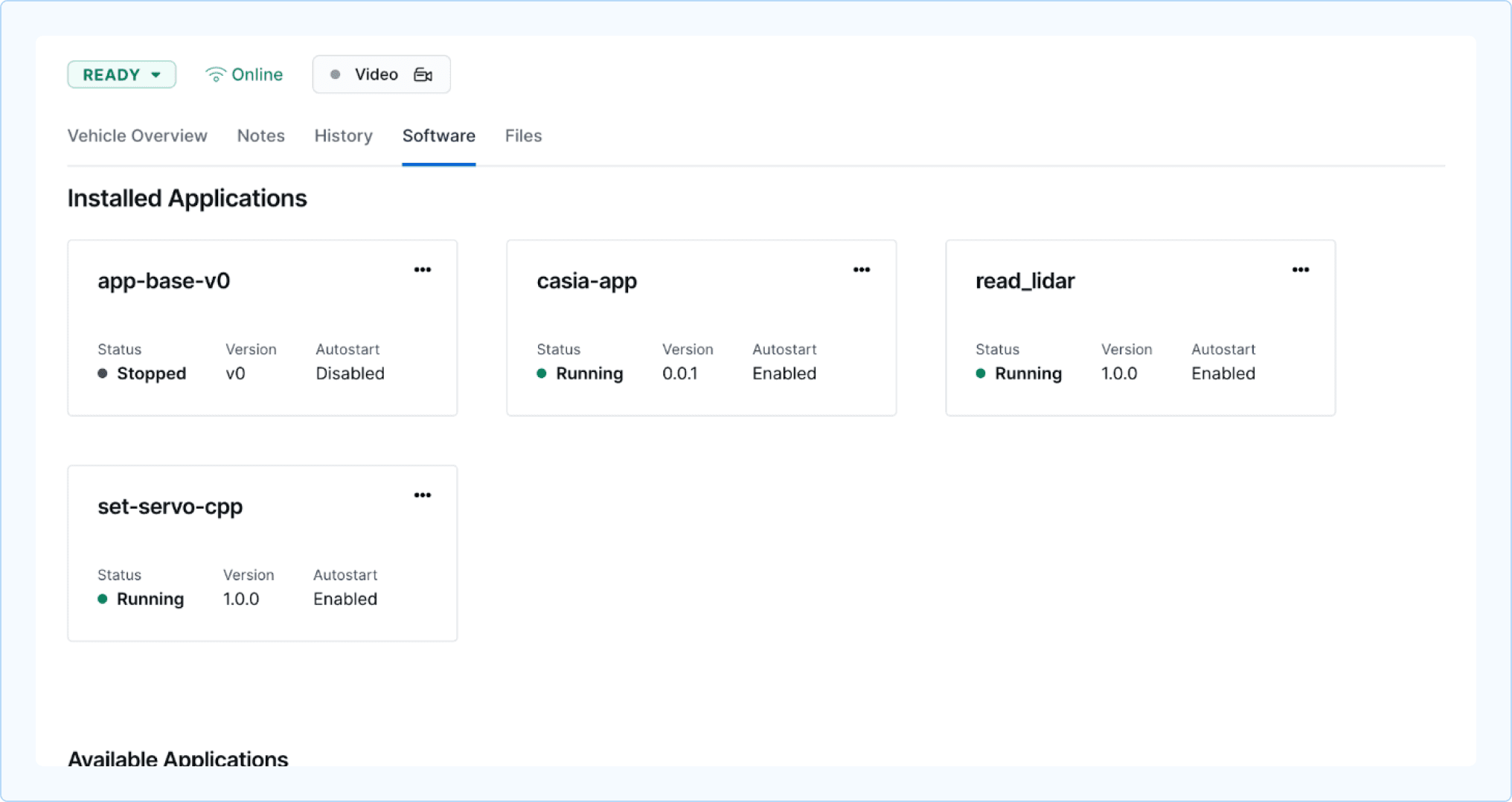 Extensions
API access for third-party and custom integrations
Auterion Suite automates your robotics fleet operations to benefit operators, team leads, program managers and subject matter experts
Convenience
Reduce manual work thanks to the automatic upload of flight data to the cloud in near real time
Efficiency
Share remote operations dashboard with live view of multiple drones and enable quick decision making
Scalability
Reduce training efforts and speed up your operations with standardized UX
Compliance
Download compliance reports with per pilot or per vehicle data and GUTMA flight logging from the cloud
Safety
Always ensure safe deployment with fleet health monitoring and predictive maintenance
The easiest way to power any drone with Auterion
Skynode X is the fastest way to power drones with the Auterion software platform. An all-in-one integrated autopilot and mission computer to enable autonomous flights, mission planning, live video streams, an operations dashboard, flight analytics and cloud-based predictive maintenance.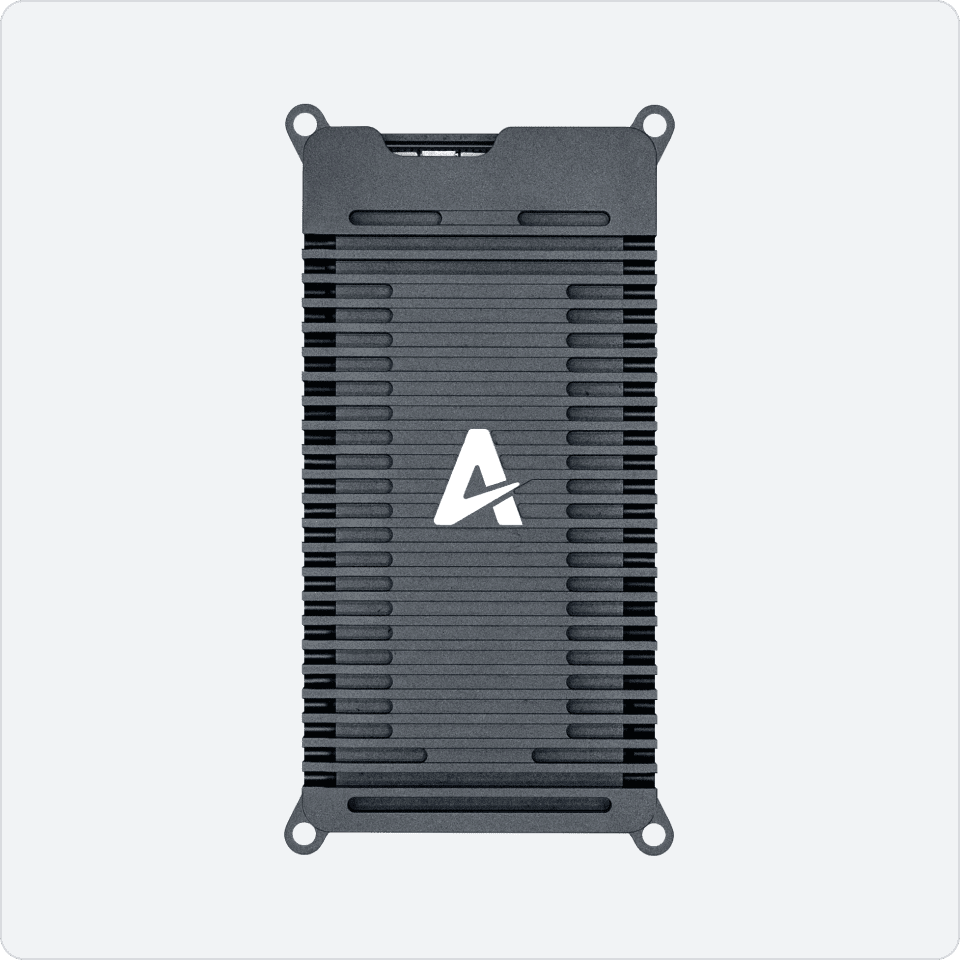 Enabling a unified workforce of autonomous robots with the world's leading operating system for autonomous computing
Experience the power of a vendor-independent operating system that runs onboard a fleet of connected autonomous robots. Built-in app deployment allows advanced automation and enhanced user experience.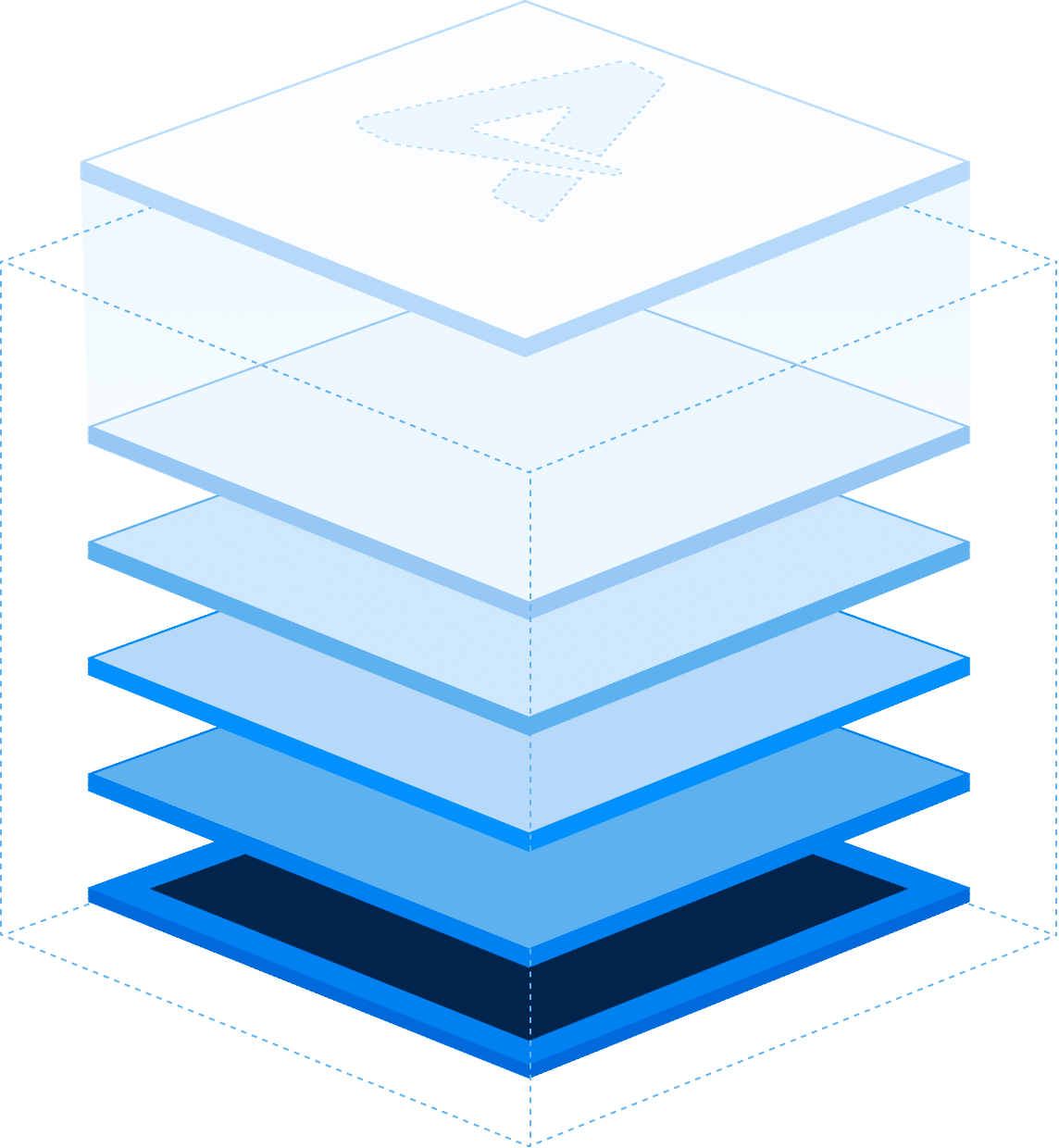 Use one app to control every Auterion-powered vehicle, for any use case, from anywhere. Always with the same easy and intuitive mission planning and execution experience.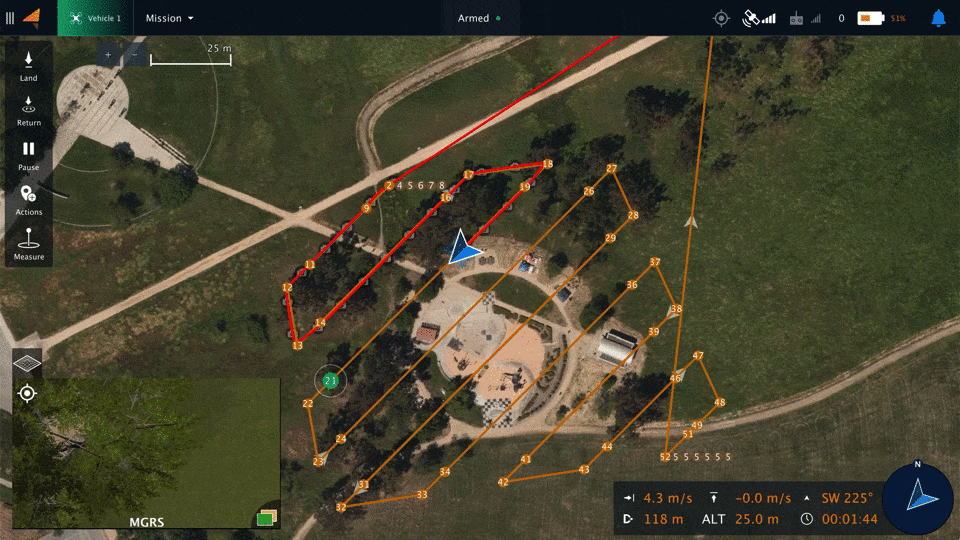 Solutions built for your industry
Auterion Suite is powering robotics fleets across industry

Cargo
Deliver anywhere autonomously

Energy / Utility
Taking care of critical infrastructure

Public Safety
Command public safety operations from the air

Agriculture
Automation and innovation in the field

Government
Trusted, reliable, and flexible
Infrastructure
Inspect with live video and data

Energy / Oil & Gas
Refine Workflows in the Oil & Gas Industry

Construction
Build fast and safe, anywhere
Request a demo, quote or any other question about the Auterion platform
Sales
Get pricing and product information.
Support
Access our world-class support services.