The main focus of our first release in 2021 is to help public safety drone operators with increased situational awareness. New features allow them to share locations with teammates, easily track moving objects and get the accurate position of a point of interest.
Additionally, the new release contains new features and support for developers and drone manufacturers. Automatic airframe tuning and a tool set to build and install applications on the drone will help you be faster and more efficient when developing your products on top of Skynode and the Auterion software platform.
Auterion Mission Control v1.11
Auterion Mission Control is the ground control software used to plan, execute and analyze operations of drones powered by Auterion. It controls any vehicle running Auterion Enterprise PX4.
Android Team Awareness Kit integration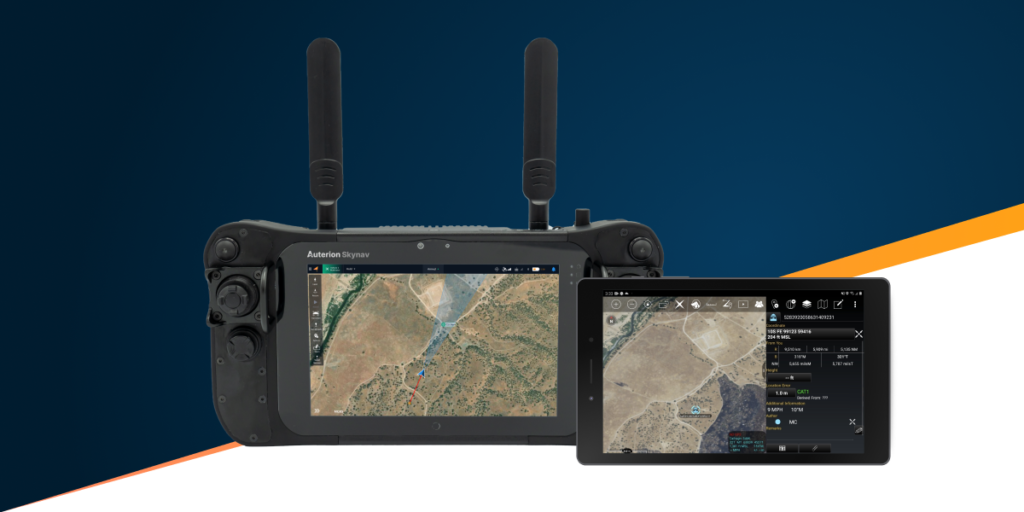 Knowing the exact location of a teammate, a vehicle, or a point of interest is crucial for the coordination of public safety operations. Mission Control can now share the location of the vehicle, the ground station, current points of interest as well as manually marked locations with other team members using the Android Team Awareness Kit (ATAK).
Automatic object tracking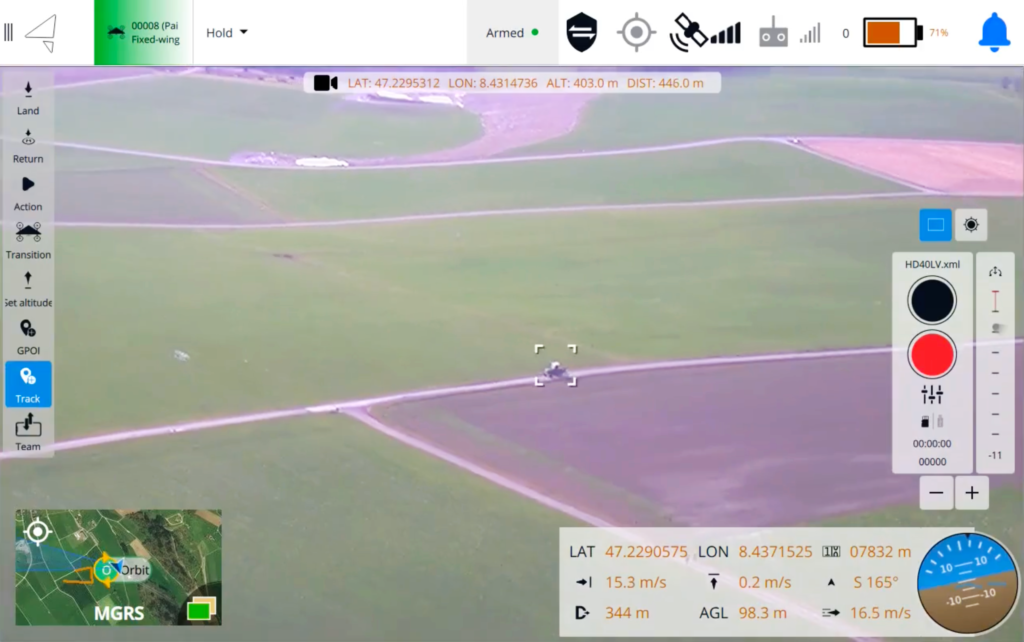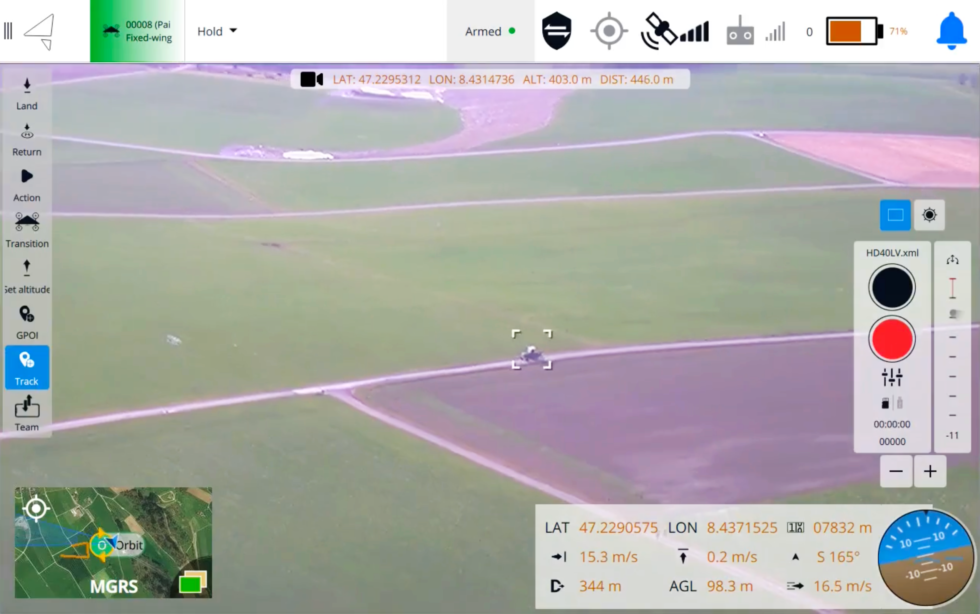 With a simple click on the screen, Mission Control now allows public safety operators to track moving objects. This is enabled with our integrated payloads supporting tracking functionality – like the Trillium HD40-LV.
More accurate commands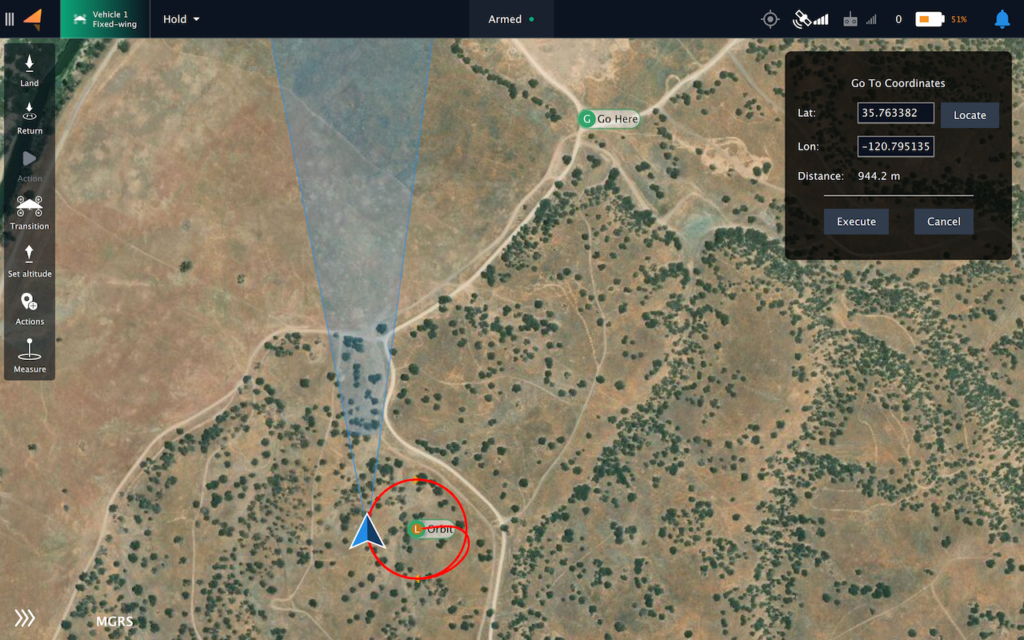 To go to a specific location, you can now input exact coordinates into Mission Control. In addition to the default touch based instructions, this will now offer you a more accurate go-to action.
Furthermore, when looking at a point of interest, you will see the latitude, longitude and slant range of the point of interest, allowing you to get its accurate position.
Auterion Enterprise PX4 v2.2
Auterion Enterprise PX4 is a complete on-board software platform for advanced drone operations. It consists of a flight controller based on PX4 as well as an operating system running on the mission computer for advanced on-board functionality and data processing capabilities.
Integration of Trillium HD40-LV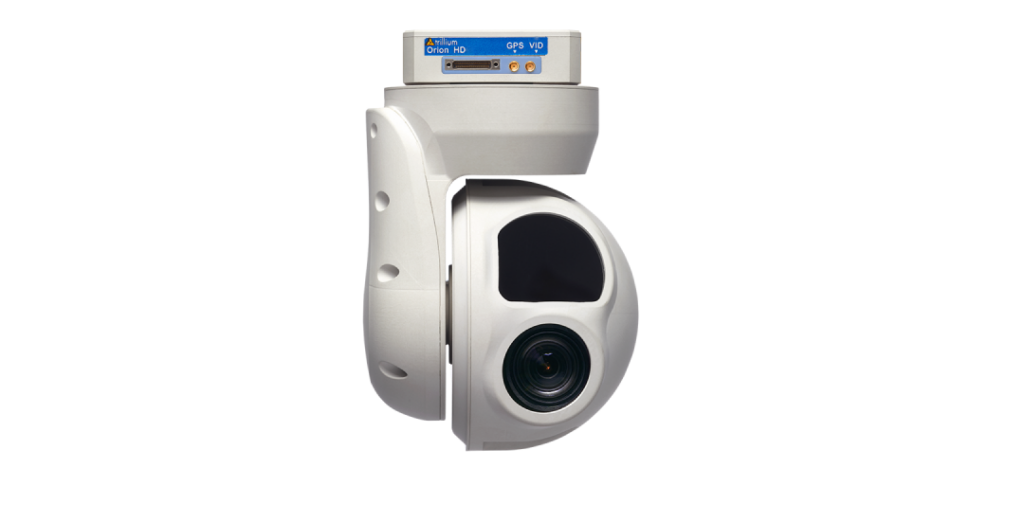 The newest addition to our lineup of fully integrated cameras and payloads is ideal to create situational awareness for public safety. The Trillium HD40-LV is an EO/IR configuration with a 10x optical zoom visible camera and a fixed focal length uncooled LWIR camera. Camera and gimbal controls are fully integrated into the Auterion software stack, including advanced features like automatic object tracking and observation of a point of interest.
Explore all our integrated payloads on our website.
Autotuning of rate and attitude in less than 60 seconds
Tuning an airframe used to be a complex task requiring one or even multiple flight control engineers and a lot of knowhow and manual work. With our new autotune feature, this procedure is now much easier for Skynode users. It is as simple as clicking a button and waiting 60 seconds for the algorithm to perform the task automatically on the vehicle while the drone is in the air.
Learn more about the benefits of autotuning and how we developed the feature in our feature release video.
Build, install, and deploy your own app on Skynode
Skynode is our advanced avionics module unifying flight controller, mission computer and networking in a compact embedded design. Drone manufacturers use it to accelerate their product development by relying on tested and validated hardware as well as an open software platform.
With a new set of Auterion tools the process of creating your own application and running it on board the drone has become much easier. You can even install multiple applications on a single Skynode. As part of our tools we provide you with a set of examples to get started immediately.
See how easy it is in our how-to video.
Further reading
To see the full list of updates, fixes, and improvements you can read our release notes here: https://docs.auterion.com/release-notes/
Read our online documentation for more information on the usage of Auterion Mission Control. More details on Auterion Enterprise PX4 and Auterion Mission Control can be found on our website.