A Summary of InterDrone 2018
Innovators, developers, industry leaders, and of course drones, a lot of drones. This was InterDrone 2018, the largest commercial UAV show in the United States. The conference brings together the most innovative companies that are shaping the industry.
As we wandered through the conference booths, we couldn't avoid to proudly notice how a growing number of drone companies are relying on open source software such as PX4 and MAVLink. Businesses are collaborating and aligning on global technologies and open standards. This trend goes hand in hand with the increasing level of specialization that we have seen at the show this year.
Sensitivities and discussions around UTM, cyber-security, and data privacy reinforce the feeling that the industry is maturing. These are becoming minimum requirements to ensure drone control and safe flights for businesses that offer commercial-grade properties in the autonomous robot space.
The Auterion Co-Founders have been roaming the floor in the past few years, but this time was Auterion's first official presence at the show. We introduced our product and announced the closing of our seed investment round.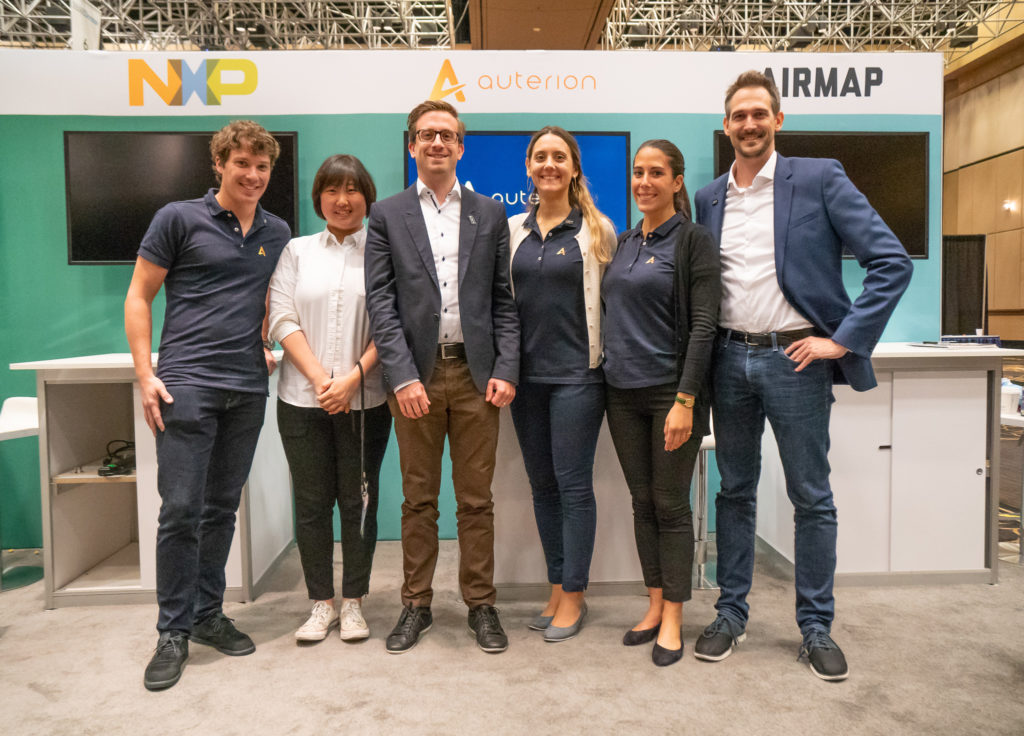 We saw so much interest in the demo of our new product, The Enterprise Drone Software Platform, at our booth that people were waiting to get a hands-on impression. This is the commercial-grade operating system for drones, built on top of the PX4 open source software. It comes with Auterion Insights, for drone-to-cloud workflows, fleet management and software updates, and our Customer Success program. To showcase what the Auterion software can do we built a reference industrial drone platform, the IF750A.

The IF750A, built with our partners, is the reference hardware for an industrial drone for inspection and mapping.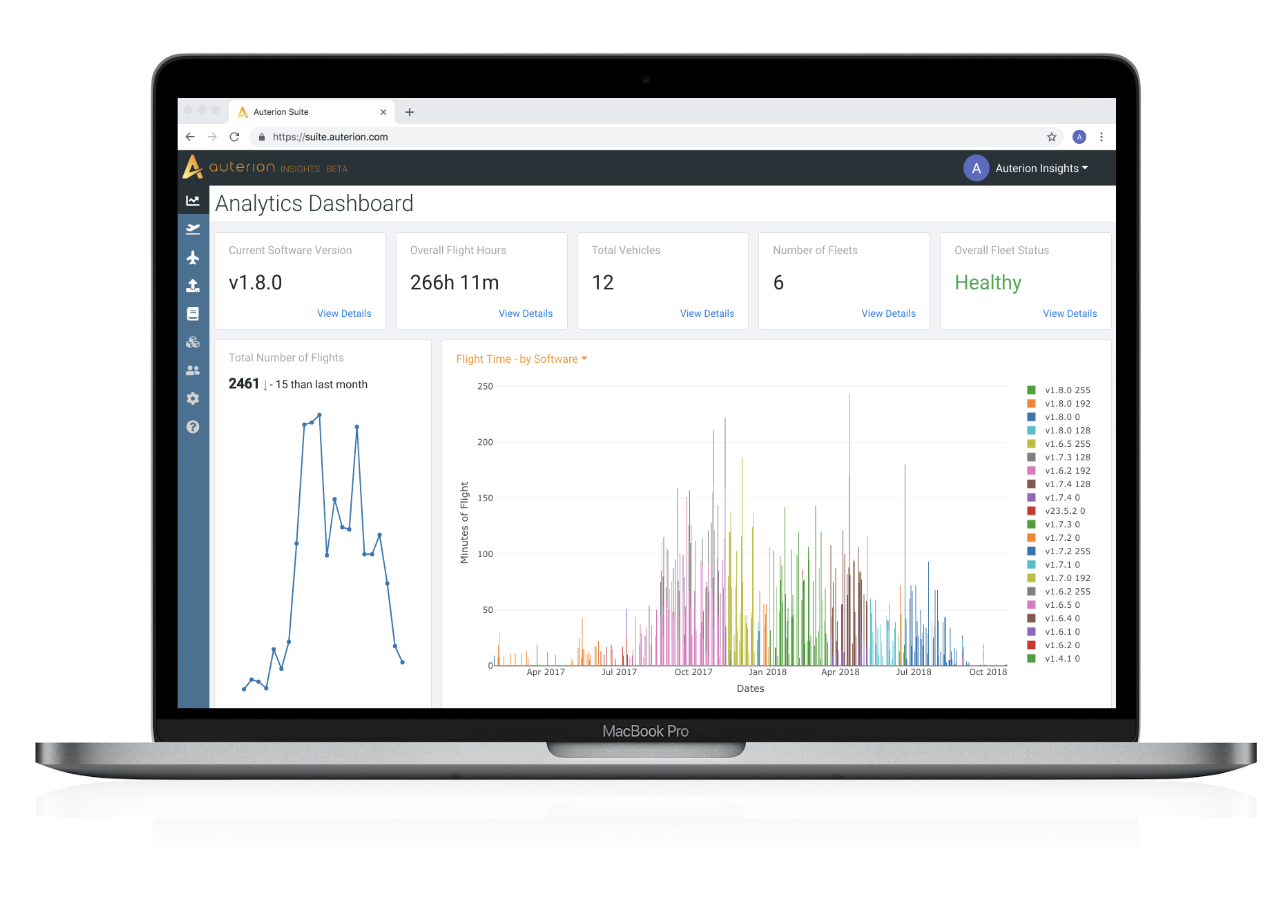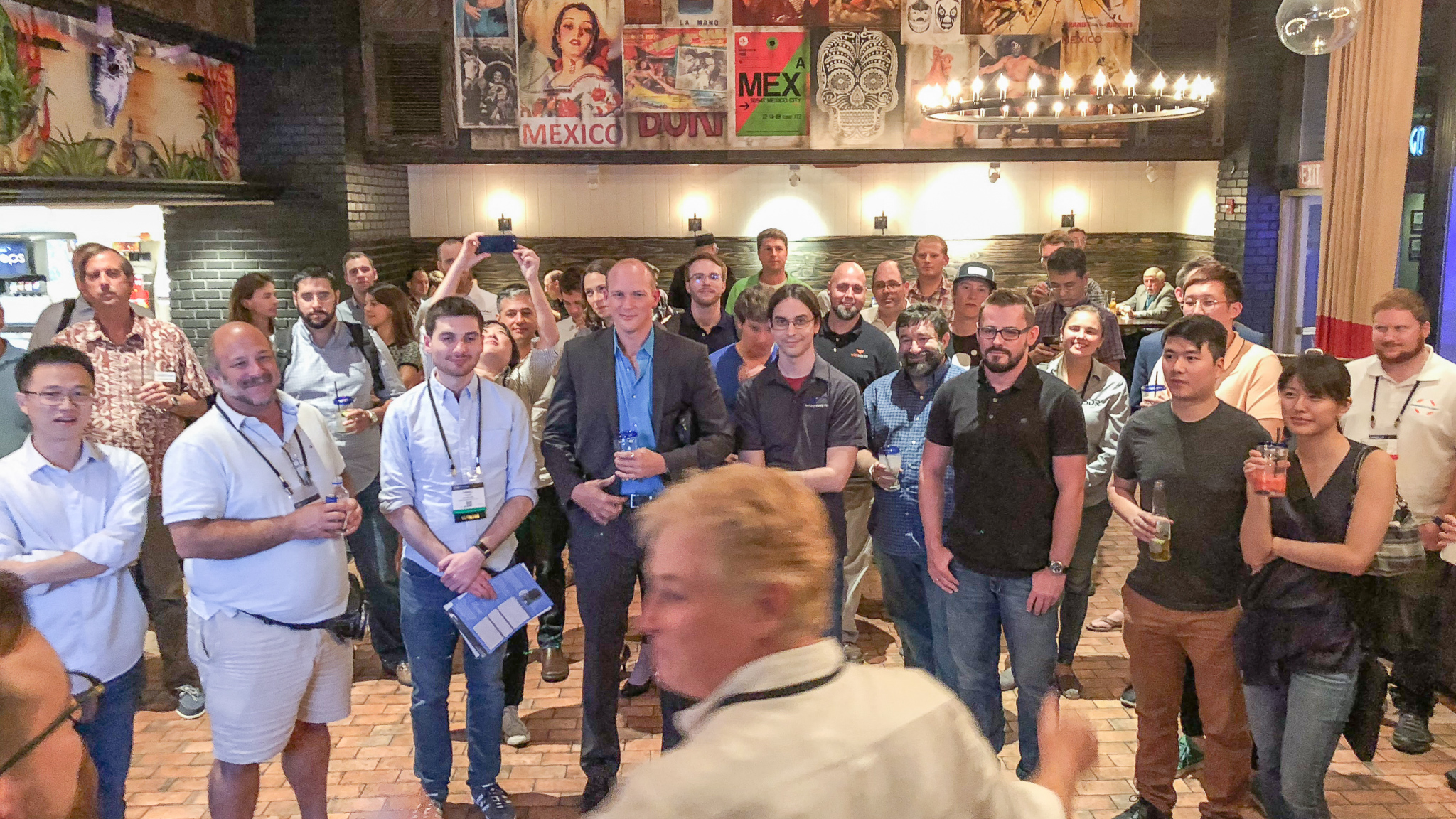 Additional highlights from the conference include our Co-Founder, Lorenz Meier's keynote on how the industry is evolving, and the classes from our Co-Founder, Kevin Sartori, and our Head of Product, Jonathan Claman, that described how businesses can make the best use of open source technologies work for the enterprise. Our software engineer, Jonas Vautherin, presented a class on how to develop applications that interface to drones with the SDK, together with Julian Oes from Yuneec and Brandon Brown from Airmap.
InterDrone was a great success for Auterion. It was the occasion to show all the hard work done in the last months as well as our ongoing contributions to the PX4 community.
Last but not least, no conference comes along without a little bit of mingling and, of course, we didn't want to lose the chance. Here's a little taste of the Dronecode Community Appreciation night, a fun gathering for all Dronecode members and other external guests.

Upcoming events: Auterion will attend Intergeo (book a meeting) on 16-18 October in Frankfurt and The Commercial UAV Show on 14-15 November in London. We won't have a booth this time but we'd be delighted to meet you. Make sure to use the links above to schedule a time with our team.