The newest releases of Auterion Enterprise PX4, the software that controls drones powered by Auterion, and Auterion Mission Control, the ground control software controlling drone operations have hit production. The new features and functions specifically aim at improvements for inspection and mapping workflows. In addition there are new capabilities for enterprise developers as well as security related functionality.
Auterion Enterprise PX4 v2.0
Auterion Enterprise PX4 is the part of the Auterion software platform that runs on board drones. It contains our stable and tested version of the PX4 flight control kernel. On top of that, it adds software capabilities such as payload control, communication link management, live video feeds, and an autonomy engine to support various drone applications. It also eases operations and maintenance with automatic flight log handling, software updates, and configuration management.
This release is a major one, and runs on the Skynode units we started shipping in the last couple of weeks.
Integration of the Sony ɑ7R IV
For inspection as well as mapping, the right choice of camera is essential. In a move to extend our camera ecosystem to give greater choice and flexibility to the end user, we are driving common standards for payload connection through the Pixhawk Payload Bus standard and integrate new payloads directly into the Auterion software platform.
As part of this effort we are the first company to integrate with Sony ɑ7R IV using common payload integration standards. The integration between the Auterion software platform and the Sony ɑ7R IV includes access to camera parameters, live video stream, data on the SD card, and geotagging.
Further improvements around camera control include the reduced delay when switching between video and photo capture.
Pre-emptive geofencing for fixed wing aircraft
To map large areas a fixed wing drone (usually VTOL) is your best choice. In general these aircraft are used whenever operation at higher speed with lower energy consumption is key. The downside of fixed wing drones is the constraint maneuverability. This can become a challenge when operating near restricted air space. With our newest release, fixed wing aircraft can predict geofence violations before they occur. Instead of simply triggering an action when the fence is breached, it predicts the violation point and sets an appropriate loiter point inside the fence to prevent the breach.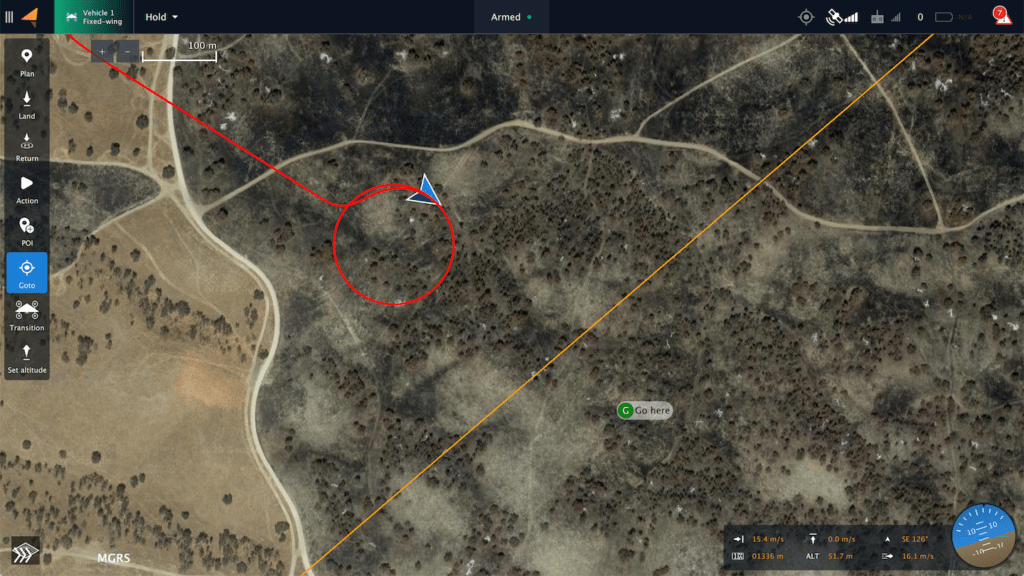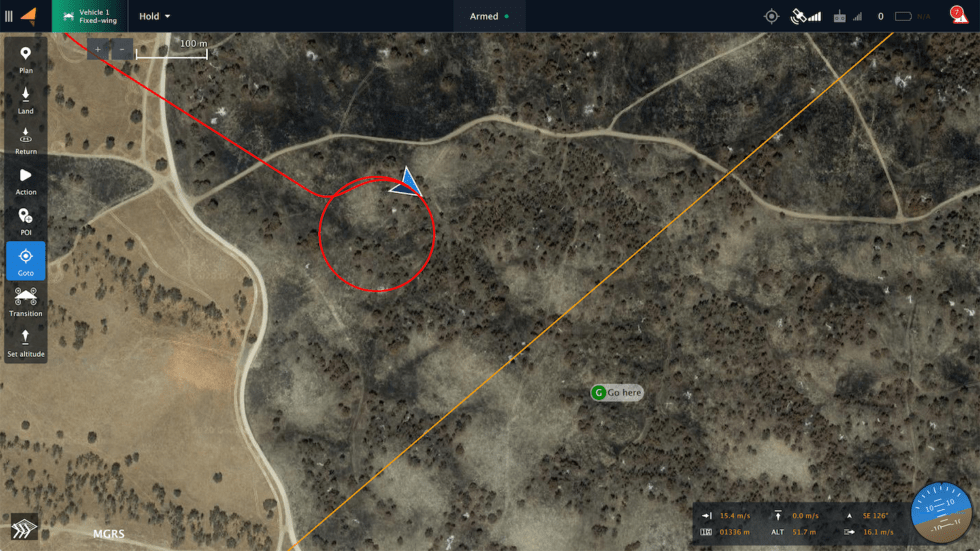 Rounded turns for multicopters when changing direction
Multicopters are the right choice for missions where maneuverability is more of a requirement. One example being mapping of smaller, convoluted areas. With our new release, multicopters are now changing directions at waypoints using smooth rounded turns resulting in higher energy efficiency for missions with many turns, lower noise emission, and better results when performing 3D scans using LiDAR scanners.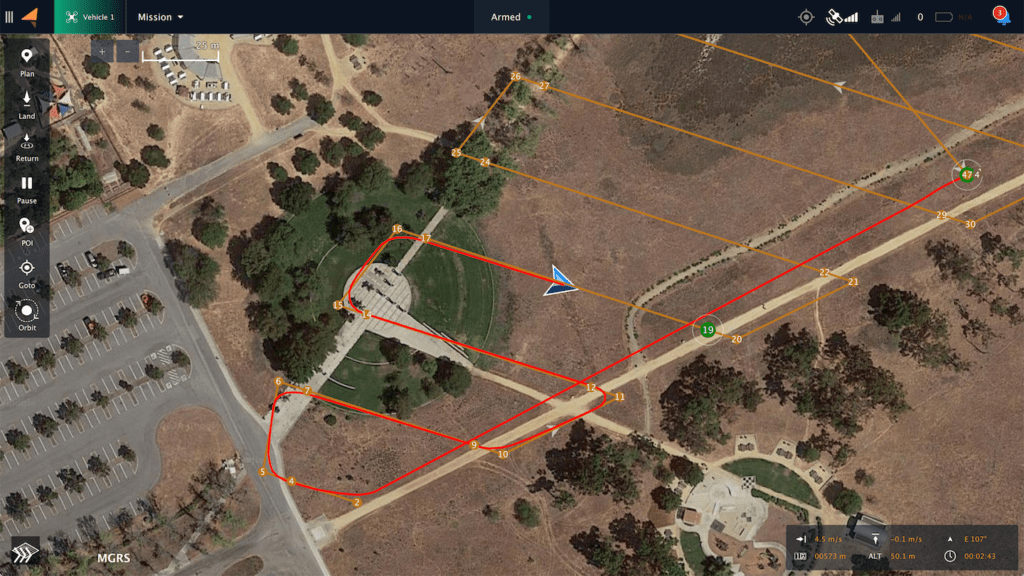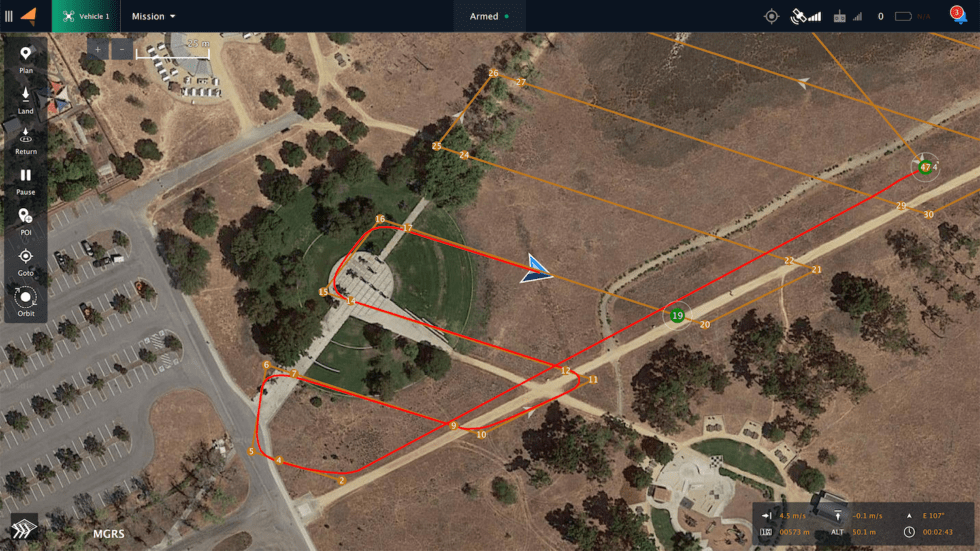 Failure injection for developers using the SDK
Enterprise developers using the SDK to integrate their own features and apps can now test the system response to failures during development. MAVSDK has been extended with a plugin to make it easy to inject failures of different types.
Auterion Mission Control v1.9
Auterion Mission Control is the ground control software used to plan, execute and analyze operations of vehicles powered by Auterion. It controls any vehicle running Auterion Enterprise PX.
3D map view
With the newest release of Auterion Mission Control, operators now benefit from a 3D map view for mission planning as well as for the flight view during operations. Visualizing the topography in the 3D view specifically improves the user experience during planning, e.g. when creating a mapping mission in uneven terrain.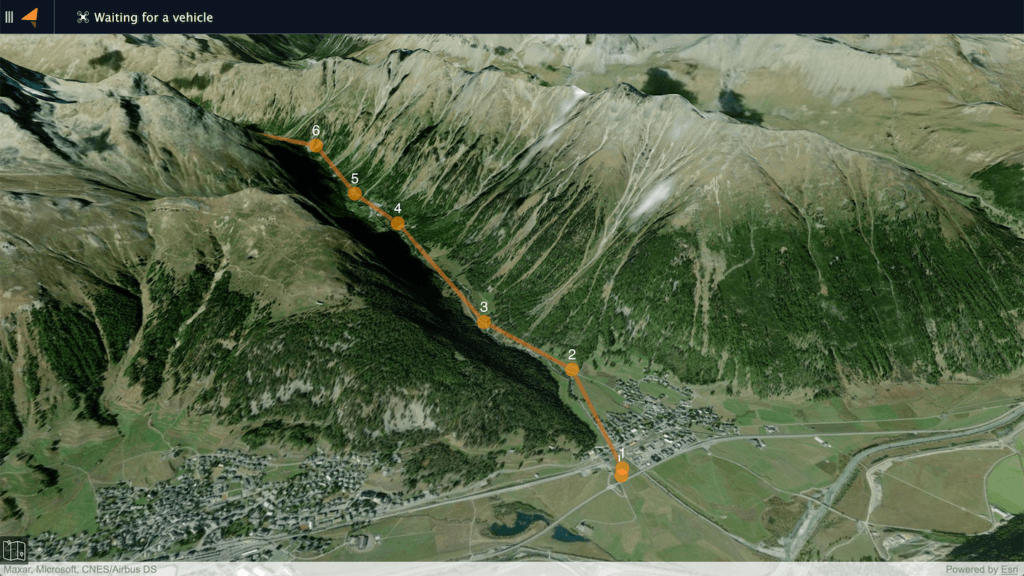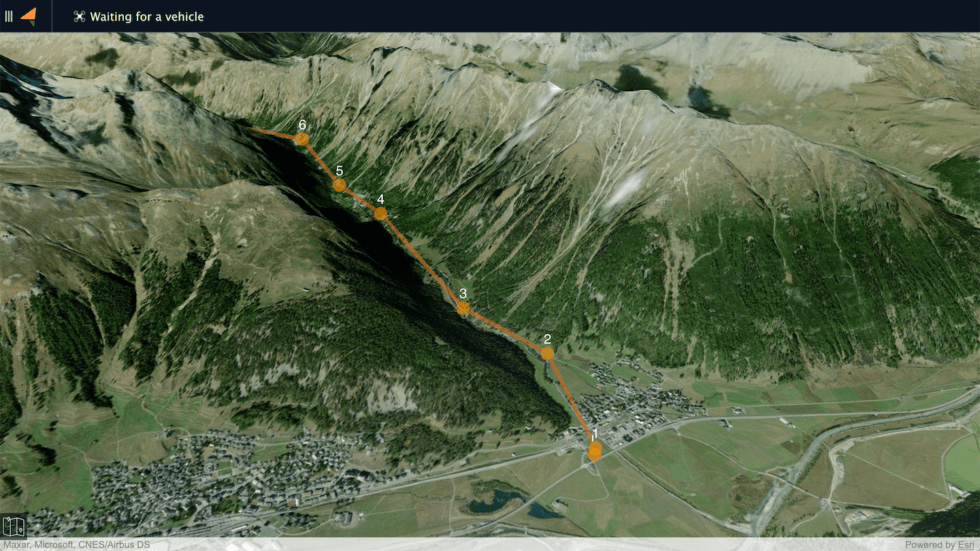 Quick access to most frequently used actions
Based on the feedback of operators using Auterion Mission Control, the UI elements of the most frequently used actions have been re-designed to enable quicker access to them. The new UI allows more convenient access with less clicks.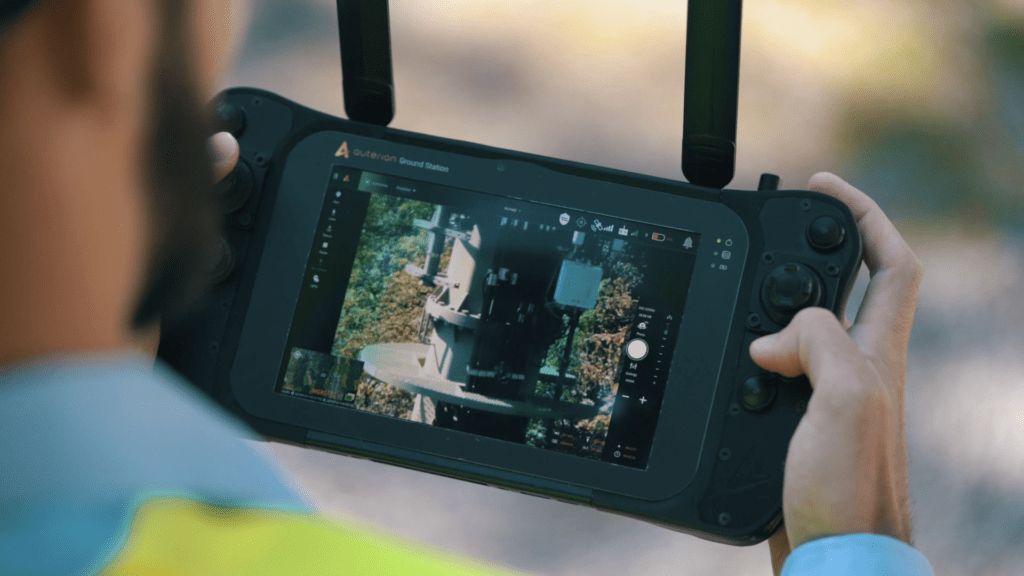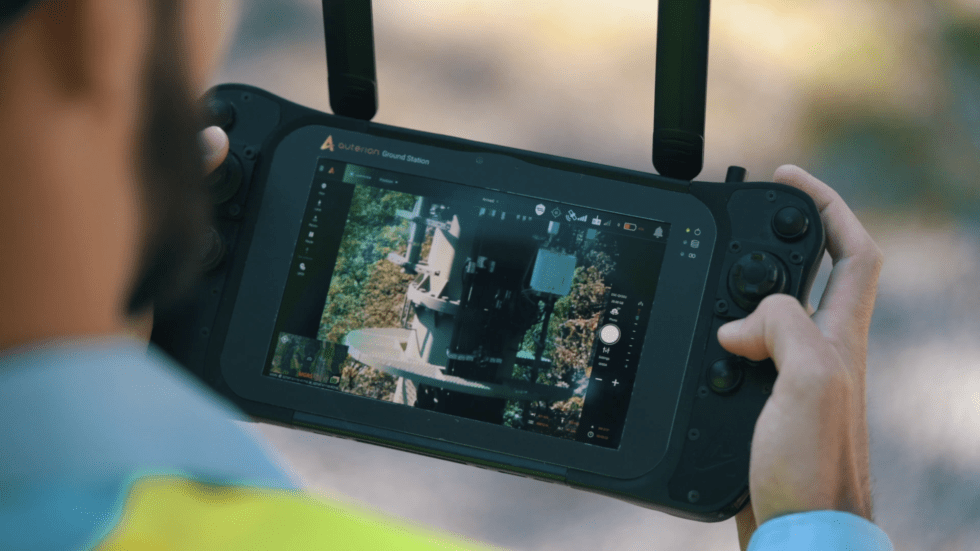 Further reading
To see the full list of updates, fixes, and improvements you can read our release notes here: https://docs.auterion.com/release-notes/
For more information on the usage of Auterion Mission Control, please read our online documentation: https://docs.auterion.com/auterion-mission-control
More details on both the Auterion Enterprise PX4 and the Auterion Mission Control product can be found on our website.