Power a fleet of autonomous robots
Skynode™ enables your fleet with the Auterion platform and integrates it into an ecosystem of autonomous robots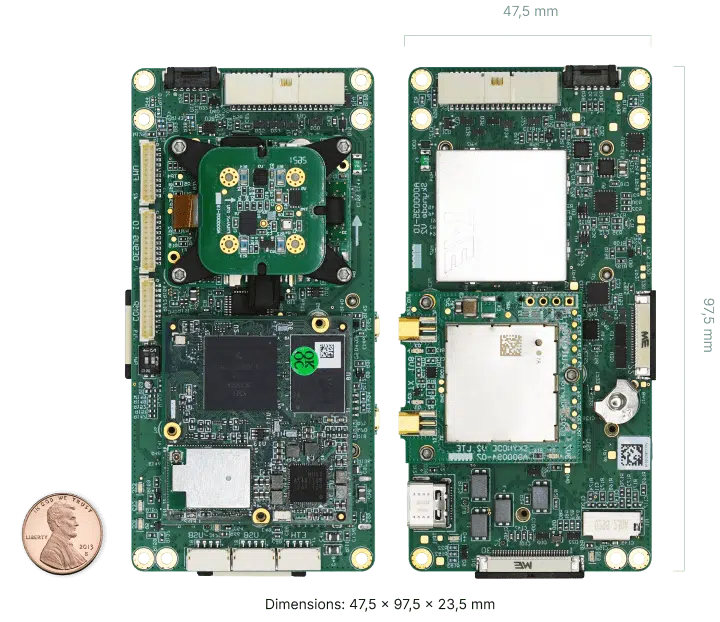 If you are a manufacturer and you want to scale your production to serve enterprise customers, Skynode™ is your fast track to an enterprise-grade offering.
Help your customers expand the capabilities of their robotics fleet with the leading operating system for autonomous computing, a standardized mission control experience, and built-in connectivity for cloud-connected enterprise systems.
Enterprise-class operating system
Deploy your fleet safely with enterprise-grade technology, based on open source software
Interoperable systems
Offer the access to a continuously expanding network of interconnected devices and integrations
Apps deployment
Install custom applications across your fleet and access a wide range of third party onboard apps
Variety of integrated payloads
Full camera and gimbal integration, to accomplish tasks in every use case
Cloud connectivity
Automated, real-time data transfer from the field to the cloud and centralized fleet data monitoring
Endless possibilities onboard
Easily run AI algorithms onboard and enable additional power for compute-heavy operations
Enable end-to-end workflows for
autonomous systems 
Simple and intuitive mission planning and execution
Integrated control of payloads
Same experience with any vehicle, sensor or payload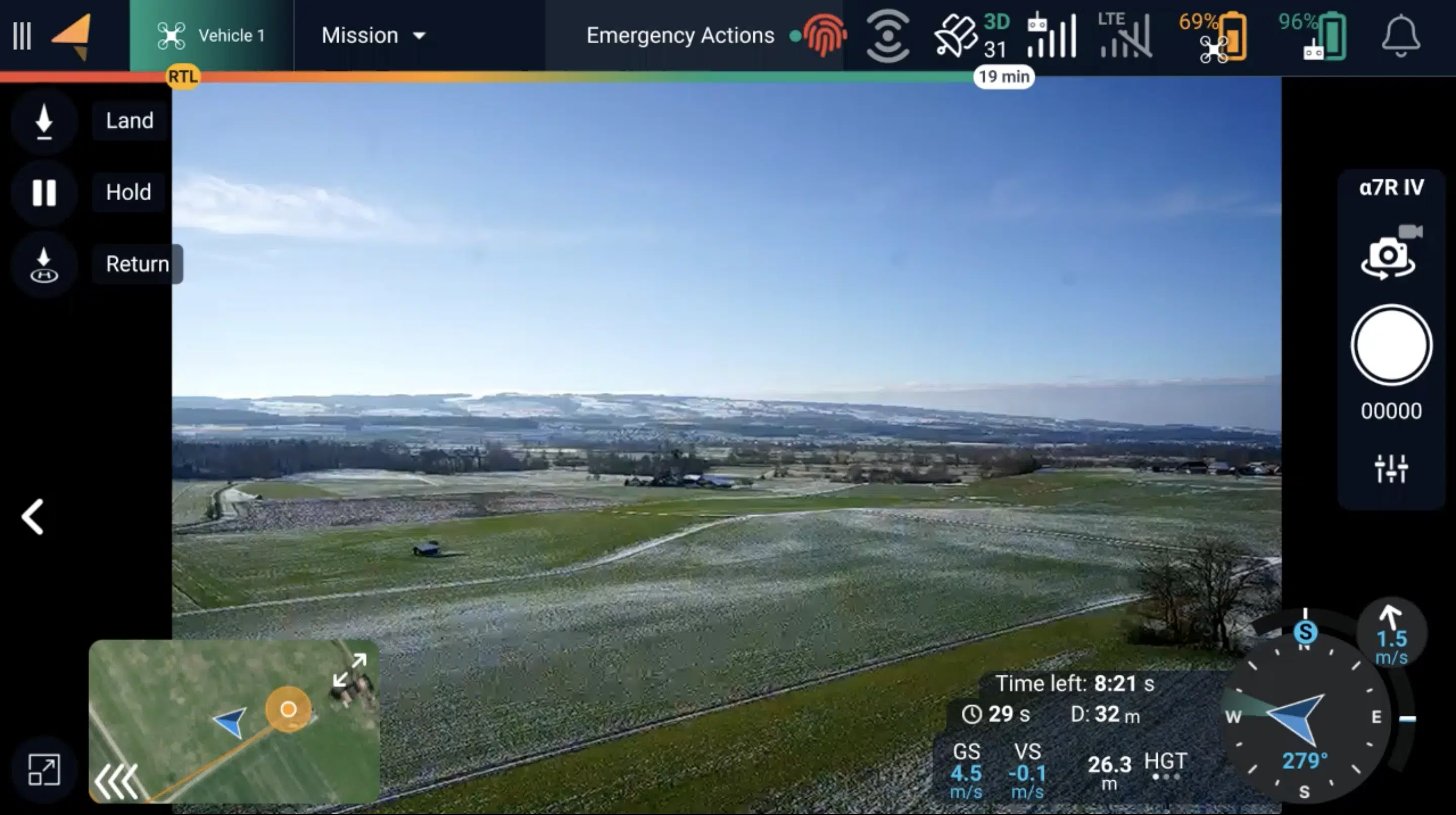 Automated, real time data transmission
Centralized operations and fleet management
Integration with exisiting software and workflows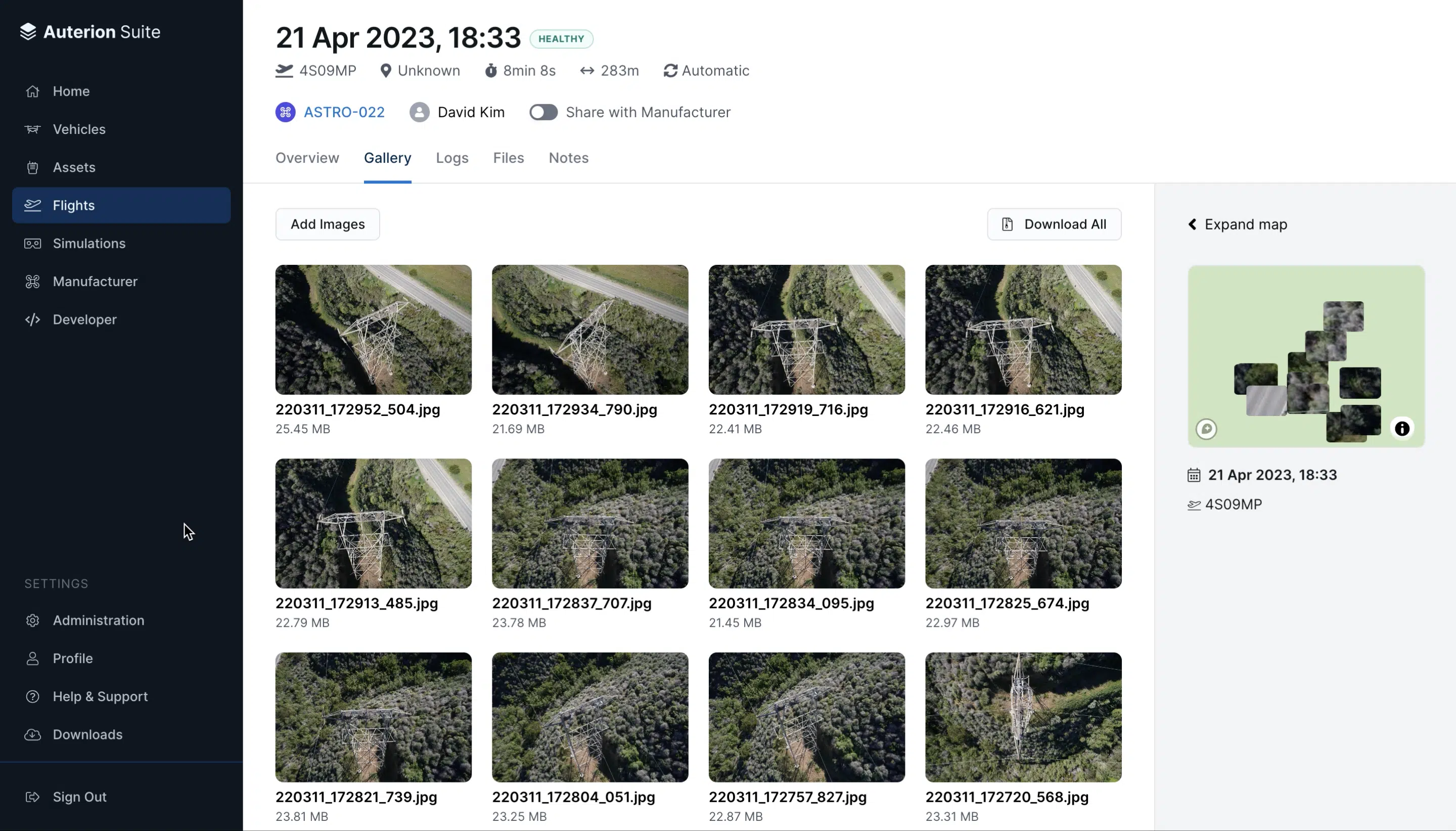 Leverage the Auterion software platform by deploying your own functionality on top
Our engineers offer full support to make your end-to-end experience as smooth as possible.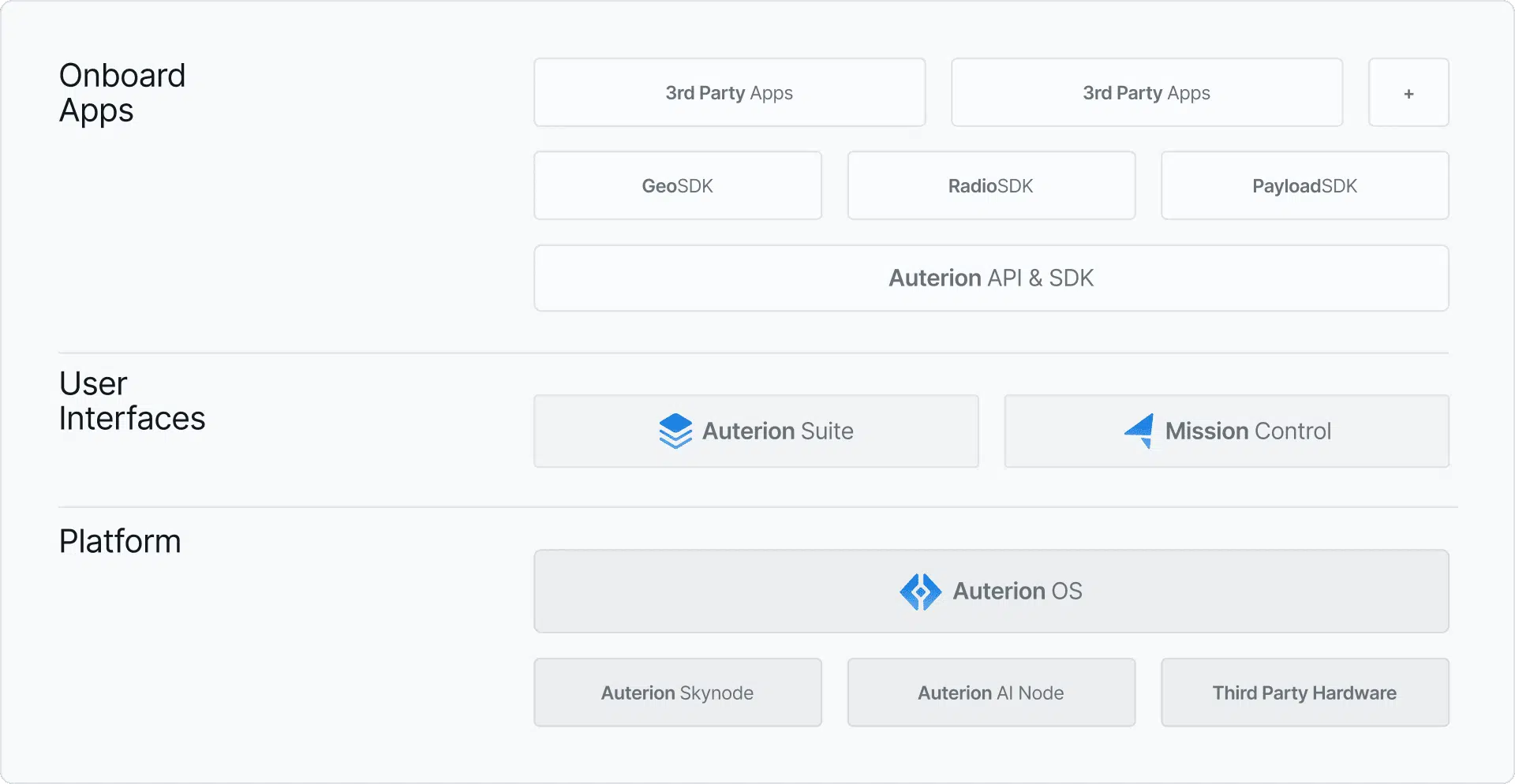 Skynode™ is ready for you to immediately start integrating.
Plug payloads, sensors and components like an FPV or depth camera directly into Skynode's external interfaces.
View analytics in the Auterion Suite and operate from the ground with Auterion Mission Control
Various drones

Control multicopter, fixed-wing, VTOL drones as well as rovers or boats
GPS, ESC & more
 Directly connect ESC, GPS, sensors, depth camera, FPV camera
Simulations Run simulations with Skynode hardware in the loop.
LTE
 Bring your robots online with integrated LTE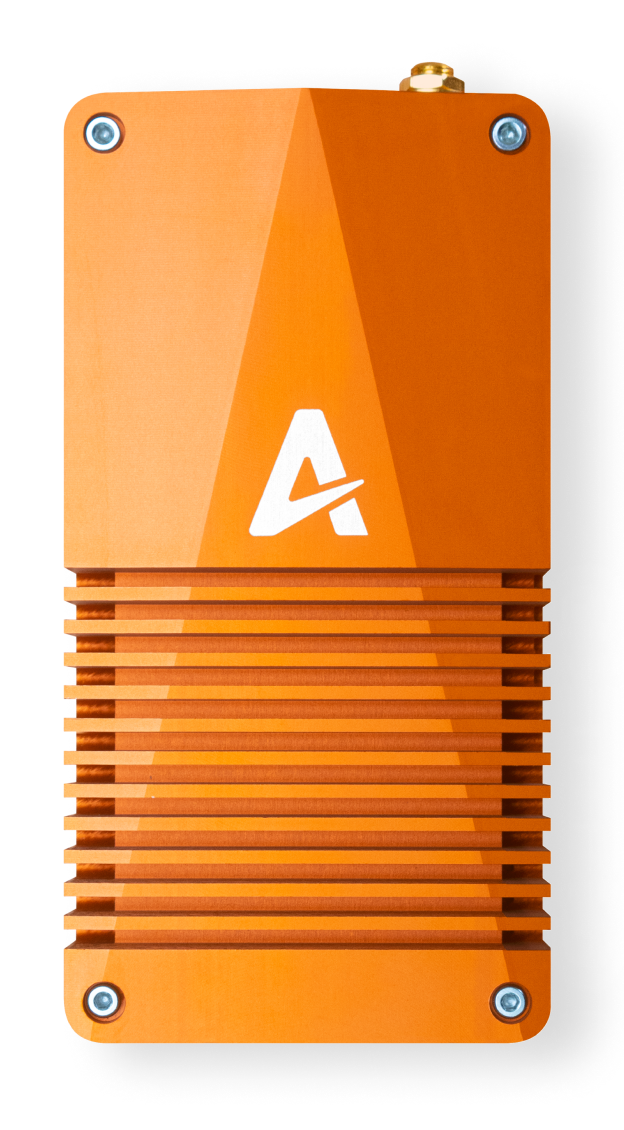 Everything we do is built on open standards.
Skynode™ integrates smoothly into your vehicle setup

and enables you with the necessary hardware and software extensions you need to create your product.
Compute power for AI

Connect AI Node, equipped with the NVIDIA® Jetson Xavier™ NX for compute-heavy operations.
Third-party components
Integrate hardware components like uAvionix transponders, Maxon motors, or Elsight Halo.
Custom payload integration
Integrate your own payload using the open Pixhawk Payload Bus standard.
Accelerate your drone development in every phase of your process with the right Skynode™ product.
Skynode™ Evaluation Kit
Every Skynode™ journey begins with the evaluation kit to facilitate your first integration, including Skynode™ Enterprise and all the necessary peripherals in one box.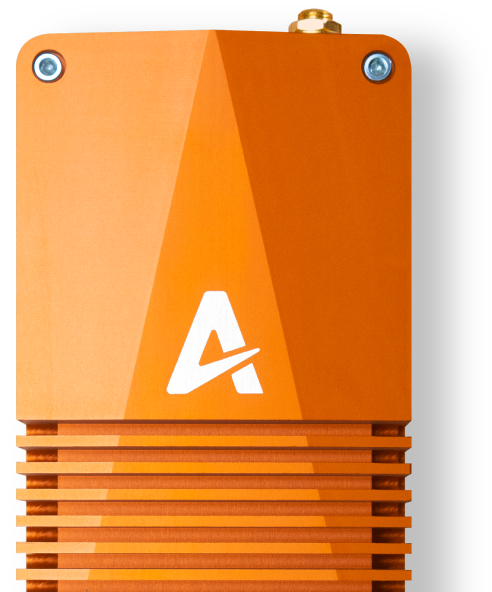 Skynode™ Enterprise
Continue rapid development with the enclosed Skynode™ Enterprise units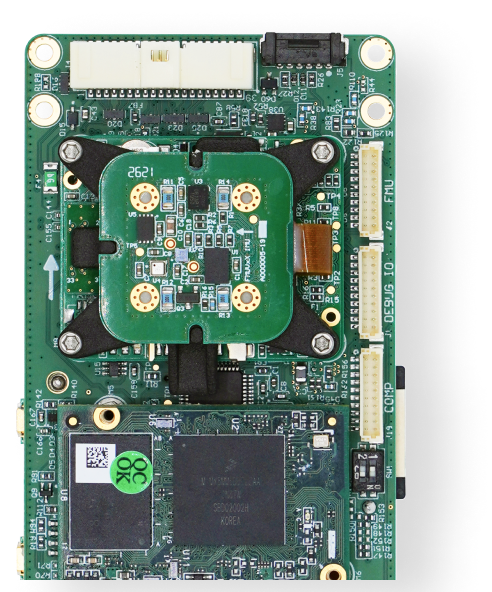 Skynode™ OEM
The small, lightweight, bare Skynode™ OEM module allows tight integration into your airframe design for final production.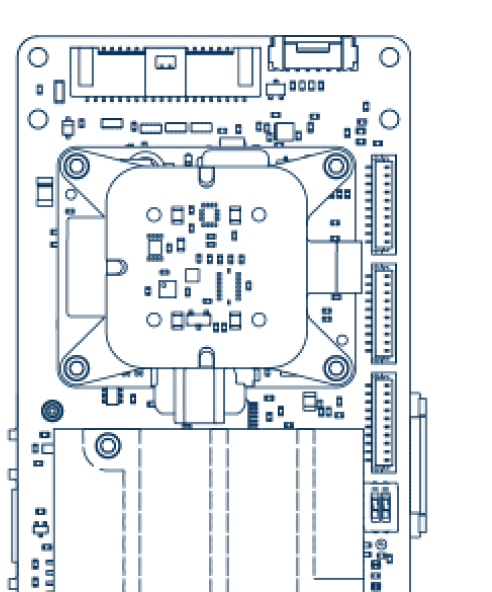 Skynode™ Reference design
Depending on your specific requirements on shape or connector types, you can create your own custom hardware based on our Skynode™ reference design.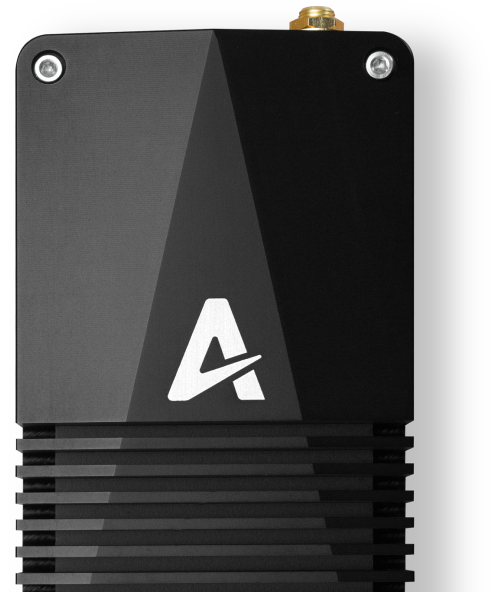 Skynode™ Government
For solutions that require U.S. government certification and lifted technical restrictions typical of government use.
Request a demo, quote or any other question about the Auterion platform
Sales
Get pricing and product information.
Support
Access our world-class support services.