Auterion enabling BVLOS missions for the African Drone Forum
The Lake Kivu Challenge
The 2020 African Drone Forum was presented in Kigali, Rwanda, earlier in February, with the aim of accelerating new, clean, and safe infrastructure models and to aid access to services such as emergency aid, commercial goods, and medical supplies throughout Africa. As part of the Forum, a series of competitions called the Lake Kivu Challenge took place to promote the safe implementation of electric cargo UAS transport using BVLOS missions in the Lake Kivu Region in Rwanda. We're thrilled that our VTOL partner, Avy, was selected as one of four finalists in the Emergency Delivery competition. Avy's VTOL, the Aera, is powered by Auterion, and we were proud to showcase in competition activities the potential of Auterion Enterprise PX4 and the Auterion Enterprise Suite.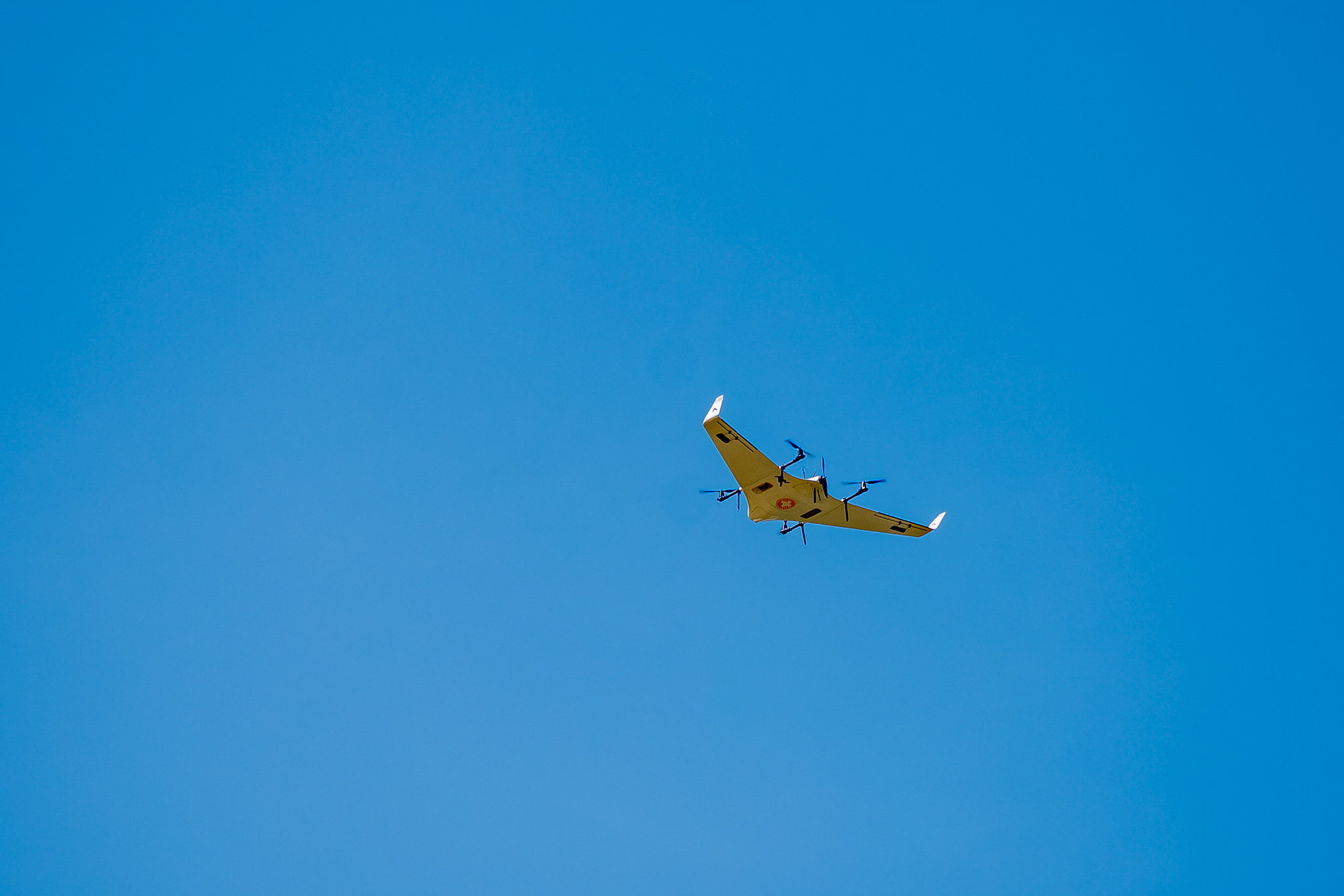 The Avy Aera
In the competition, Avy was tasked with safely delivering an emergency package comprised of saline bags following cold chain requirements over 20km above Lake Kivu above Lake Kivu, flying an autonomous BVLOS mission. The requirements included:
Fully autonomous mission flight

Automated remote landing and takeoff

Flight time of 14 minutes compared to boat ride of 1:15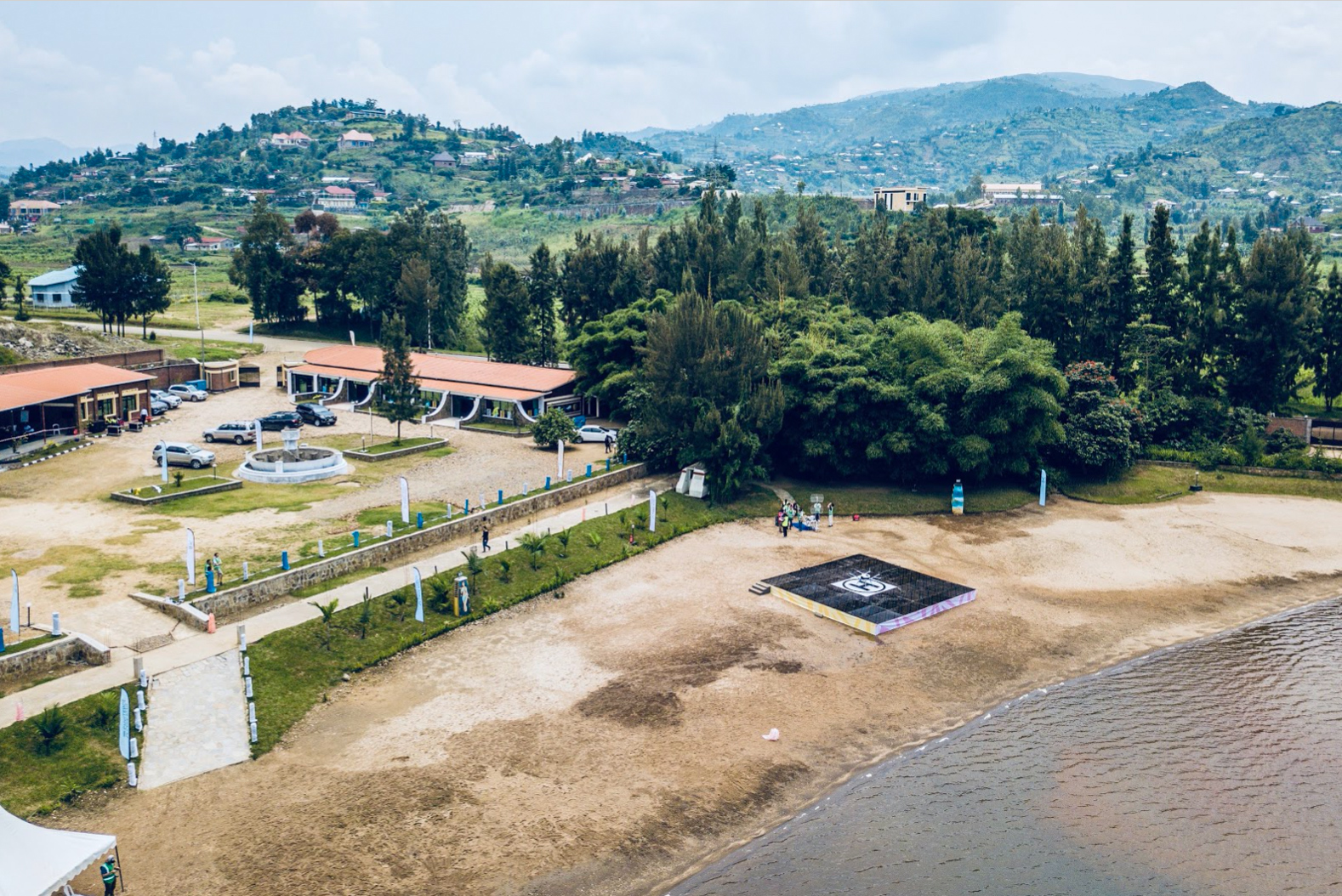 Lake Kivu Droneport – Karongi District, Rwanda
Auterion at the Challenge
As the software provider for Avy, we played a key role in flight operations. Our software and flight control engineer, Roman, pioneer in VTOL contributions to the PX4 developer community, and Sauming, our Head of Go-to-Market were on site in Rwanda to assist the Avy team.  Silvan and Beat, Auterion's software and flight control engineers, provided guidance from our offices in Zurich for a safe and seamless flight over Lake Kivu.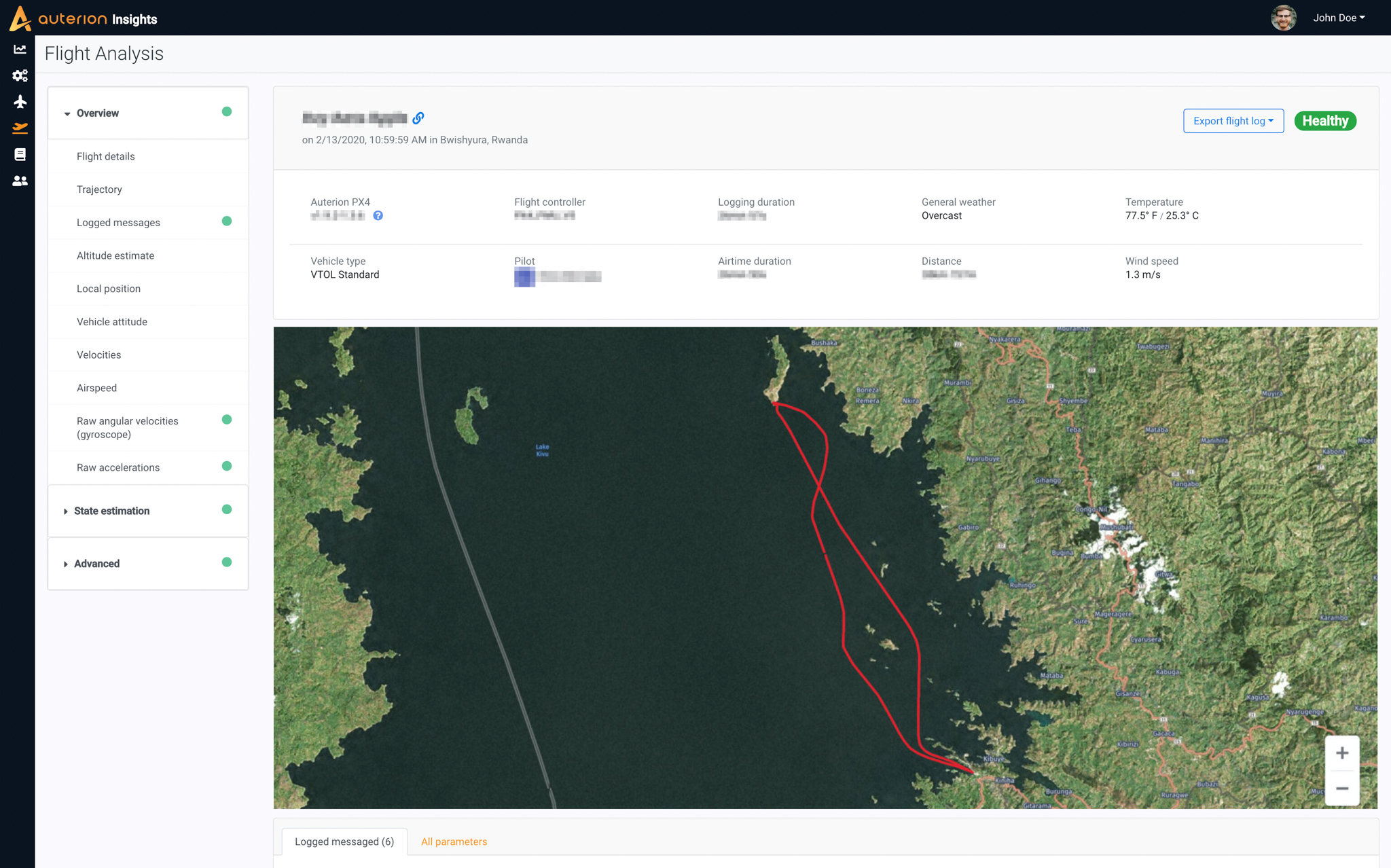 Auterion Cloud Insights – Satellite BVLOS Flight Path View of the real competition flight to and from Island Bugarura on Lake Kivu.
In addition to mission planning capabilities with Auterion Ground Station, one of the most significant ways we supported Avy was with Auterion Cloud Insights. While other teams at the competition worked with the industry standard of manual removal and data collection from SD cards and manual flight log upload, our software enabled the onsite Avy team and our team in Zurich to access all flight and vehicle data in real-time. The real-time data upload and flight log analytics provided key insights to the team in order to optimize the trajectory and performance of the vehicle in flight.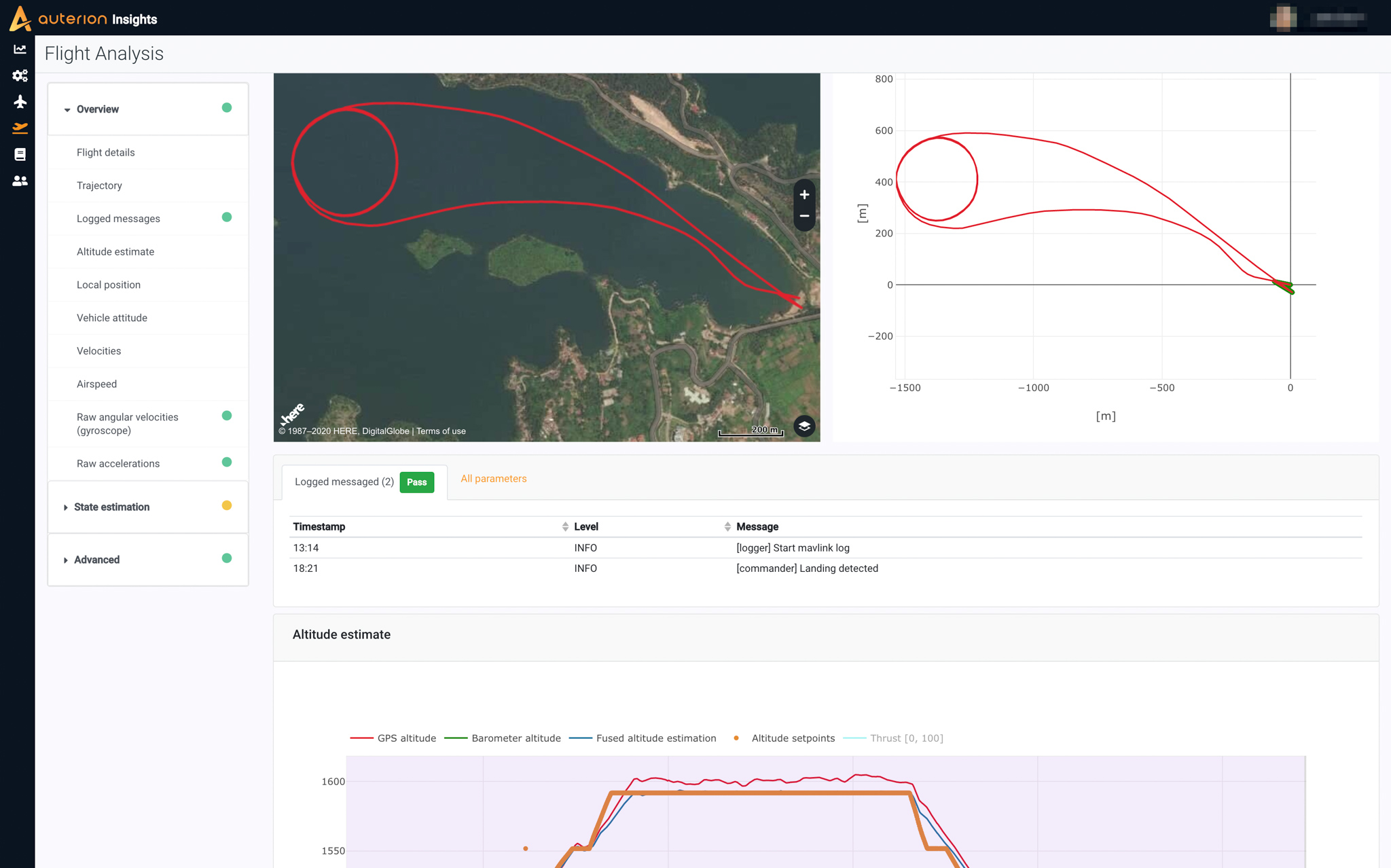 Auterion Cloud Insights – The visualization of a test flight from our Flight Analytics Dashboard
"We are extremely thankful for Auterion's support in the preparation phase and during the competition. The visual logbook 'Auterion Insights' enabled our team to get a deeper understanding of the behavior of the Avy VTOL wing drone and to monitor it in real-time during the competition." said Patrick, Captain of Avy.
Auterion and drones for good
Auterion was proud to participate in the Lake Kivu Challenge together with Avy. It was an incredibly enriching experience for the Auterion team, and we are very thankful to Avy for choosing us as partners. 
We are extremely proud to be working on technology that enables responses to some of the most challenging problems in the world, like medical delivery in remote areas of East Africa. 
A big thank you Avy Team for the trust in our software solution, and a special thank you to Rwanda, and the organizers of the African Drone Forum, for the warm hospitality.