The shift towards open source development is no longer exclusive to IT companies, but is permeating across nearly every industry today. Open source technologies are dramatically changing how products and services are developed and delivered, which is positively impacting the global economy. Industries like the cloud, mobile, finance, retail and pharmaceuticals are all embracing open source.
Open source has become the backbone of the cloud, with 90% of it run on open source technology¹. Open source is also the most widely distributed software with Android running on 88% of mobile devices². This trend towards open source is playing out in a similar way within the drone industry.
PX4, the open-source flight control system for drones, continues to move from success to success, and has firmly cemented its position as the most widely used and leading flight control system with another year of strong adoption and contributions to all parts of the PX4 projects in 2020.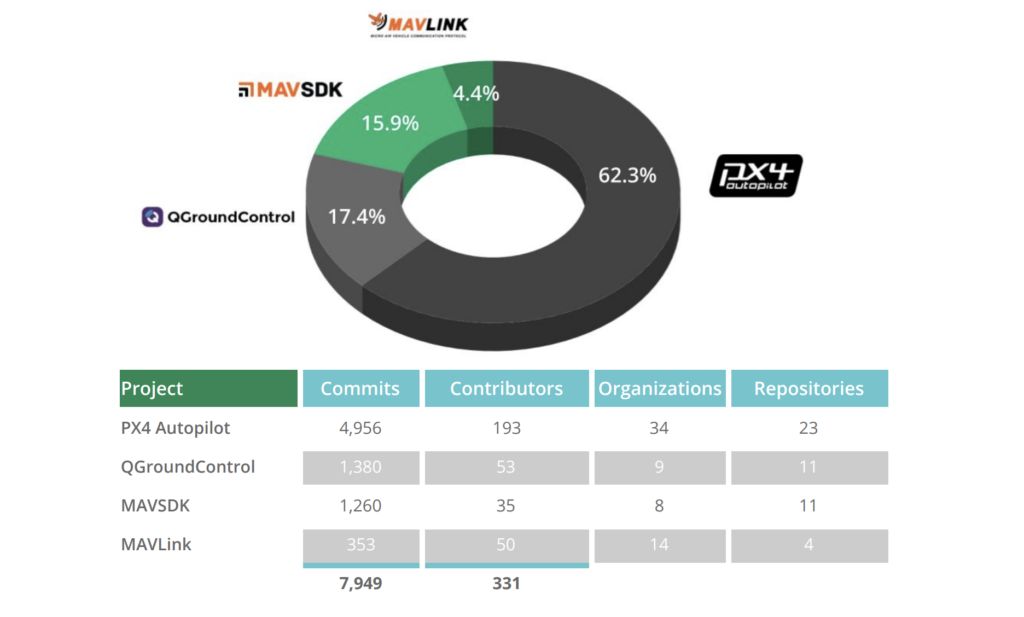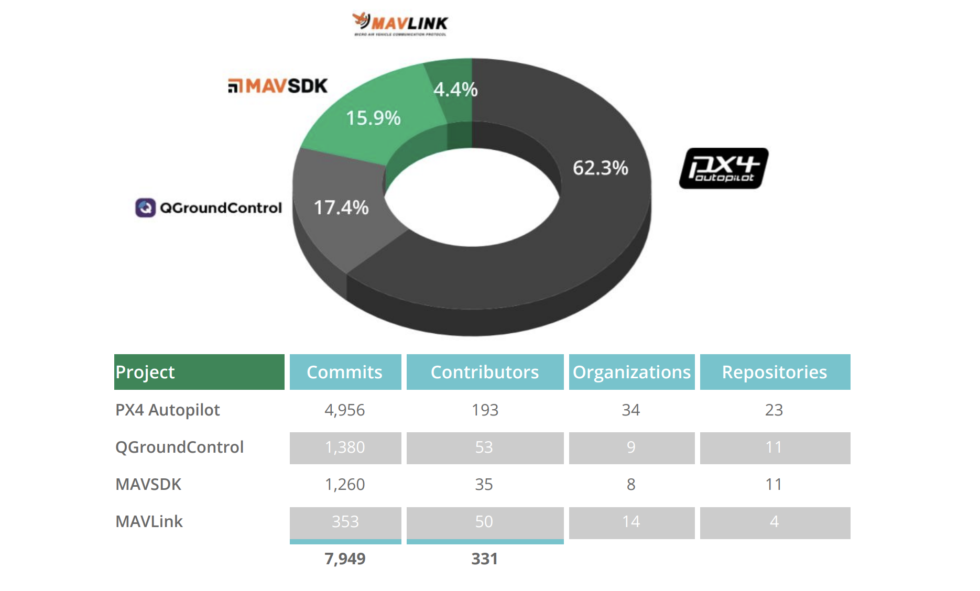 The community grew to over 10,800+ developers using PX4 and other open standards to build products, launch them quickly, and deliver value to their customers. Even the US Department of Defense is mandating the 5 SRR companies and winner Skydio to use open communication protocols and open source ground station software. 
"The momentum and ongoing success of the PX4 projects is good for the drone industry. As more developers, and organizations continue to become users and contributors to the PX4 open source project, the faster the entire industry is able to accelerate innovation and deliver value to end users beyond what any single company can achieve alone", said Lorenz Meier, Auterion Co-Founder & CEO. "Equally, as autonomous technology becomes more widely adopted, it needs to be transparent to be safe. Only open source and open standards can provide the necessary transparency".
As open source projects mature, they grow beyond a single repository. Once the simple needs increase, the requirement for dependencies, supporting projects, and tooling grows exponentially. The PX4 projects now comprise over 10 repositories each with over 100 commits.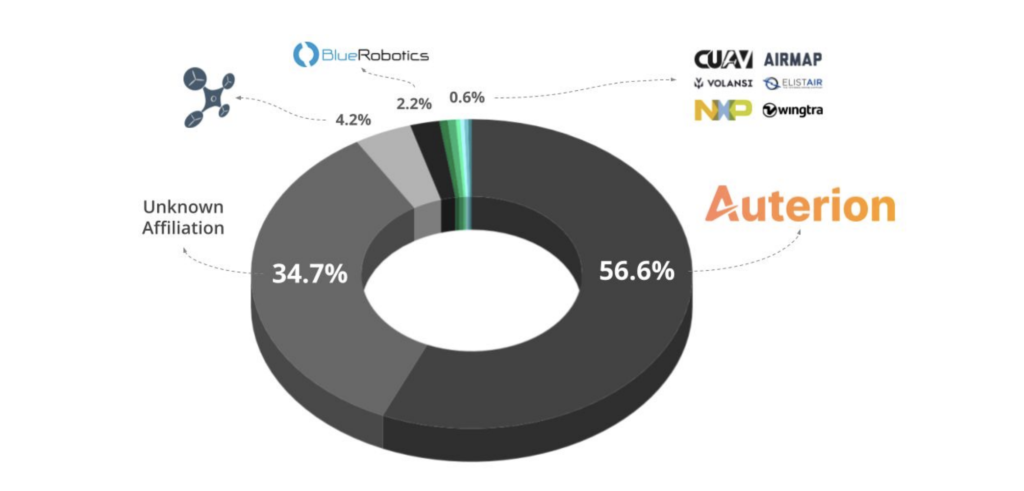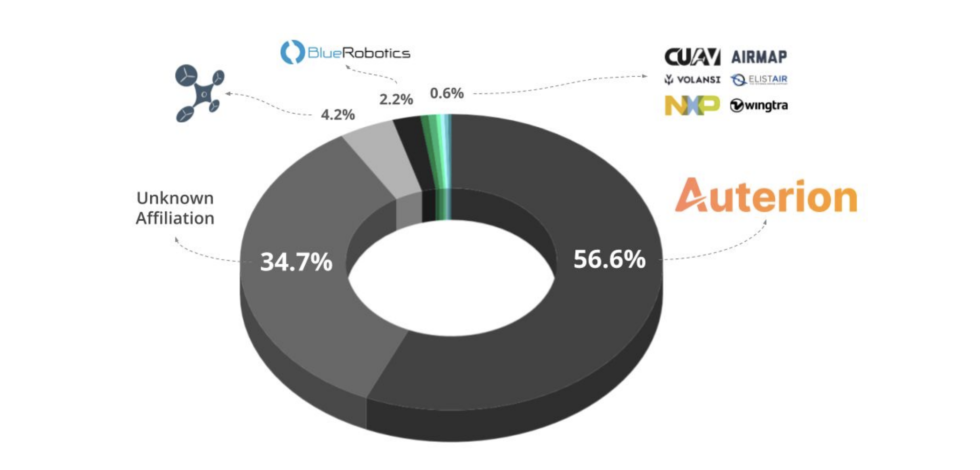 Auterion is committed to growing and supporting the PX4 ecosystem, and continues to lead in the number of contributions for the third year in a row. Auterion made up 56% of all contributions in 2020, up from 51% in 2019, and 33% in 2018. As well as contributing to the code base, Auterion is focused on fostering the adoption of common standards across the industry, to bring alignment and standardization across communication protocols, payload, component and services integrations.
"Auterion is the catalyst in open source software for drones because we are productizing the technology and making it easy to use, growing the number of companies that use it and build products that are compatible. This is rapidly changing the way companies collect geospatial data, provide situational awareness, and deliver goods because now this technology is available to anyone," said Kevin Sartori, Auterion Co-Founder. 
Just as open source has become the backbone of the cloud and the most widely distributed software, the adoption trend of open source in the drone industry is following a similar trend. As participation accelerates, the industry can collectively deliver more value to end users beyond that of any single company, through faster innovation, greater choice, flexibility, and more transparency that only open source provides.
Read the full 2020 PX4 Developer Contributions Report here
---
¹ (90% of the cloud today run on open source technology, Statista 2018)
² (Android runs on 88% of mobile devices. Statista 2018)