Consolidated insights into your devices
Meeting your security standards
Our cloud solutions can be deployed on virtual private or on-premise instances to meet the privacy and cyber-security requirements of the most demanding customers.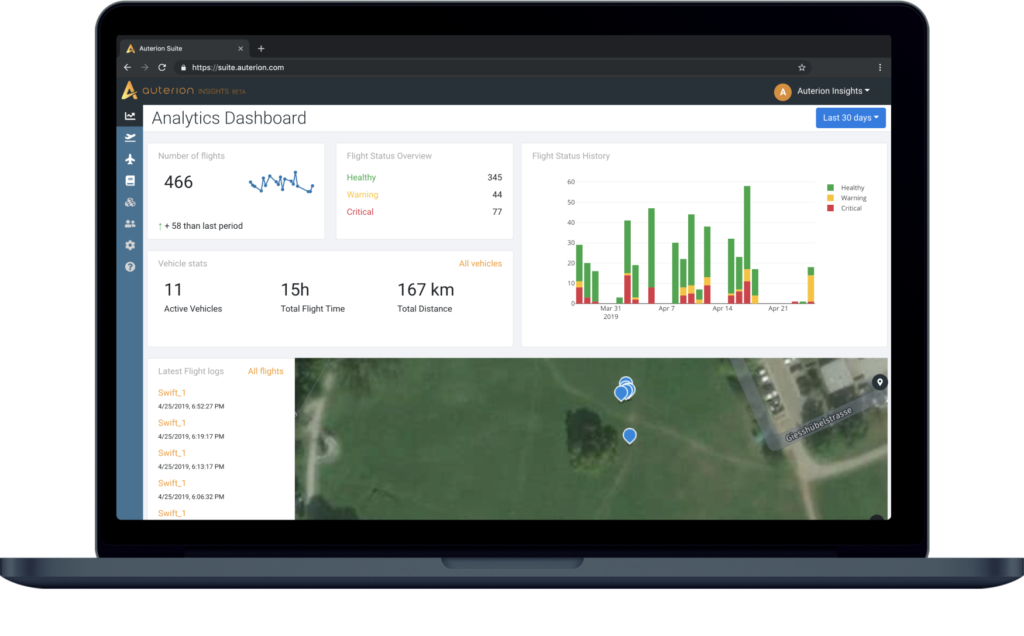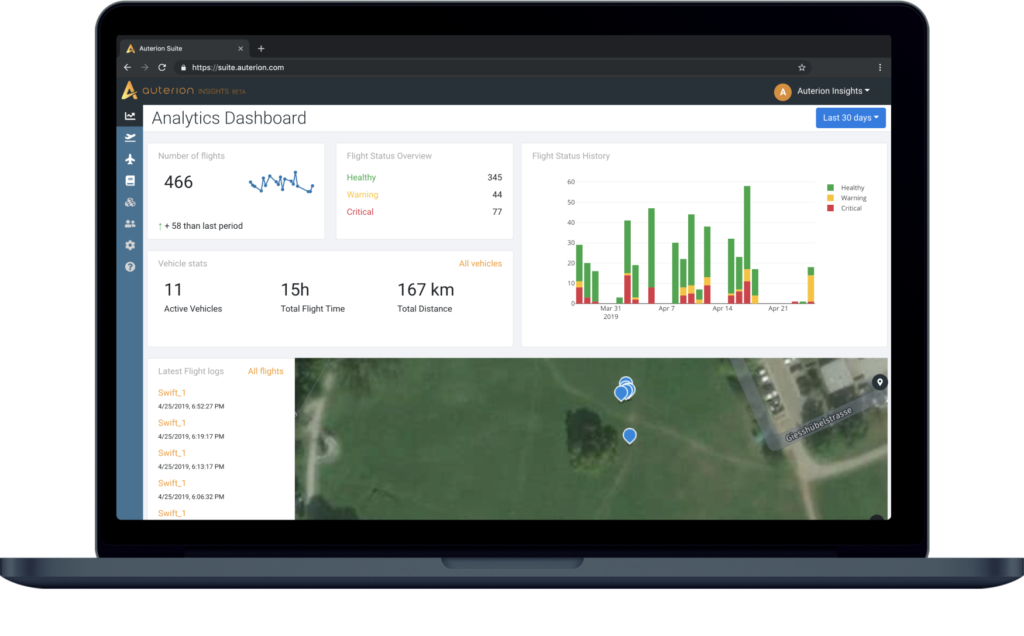 Insights at your fingertips
The Auterion Cloud Insights platform visualizes all of your flights and vehicles in a set of convenient dashboard widgets, giving you immediate access to the most important KPIs.
By leveraging online workflows, all vehicles automatically upload their logs, so you have no delays, never have to deal with SD cards and file transfers, and you can instantly share the results with your team. Your fleet's health is continuously monitored for performance optimization and compliance. Software updates — ensuring security, fixing critical flight issues, and adapting to changing regulations — are managed remotely with ease, whether you have just a few or even thousands of vehicles.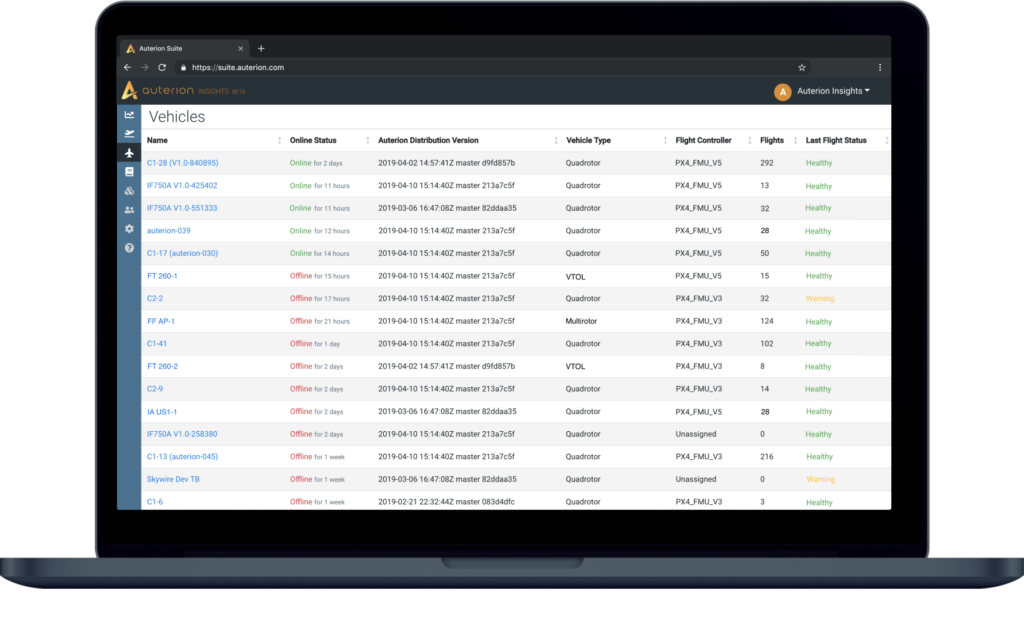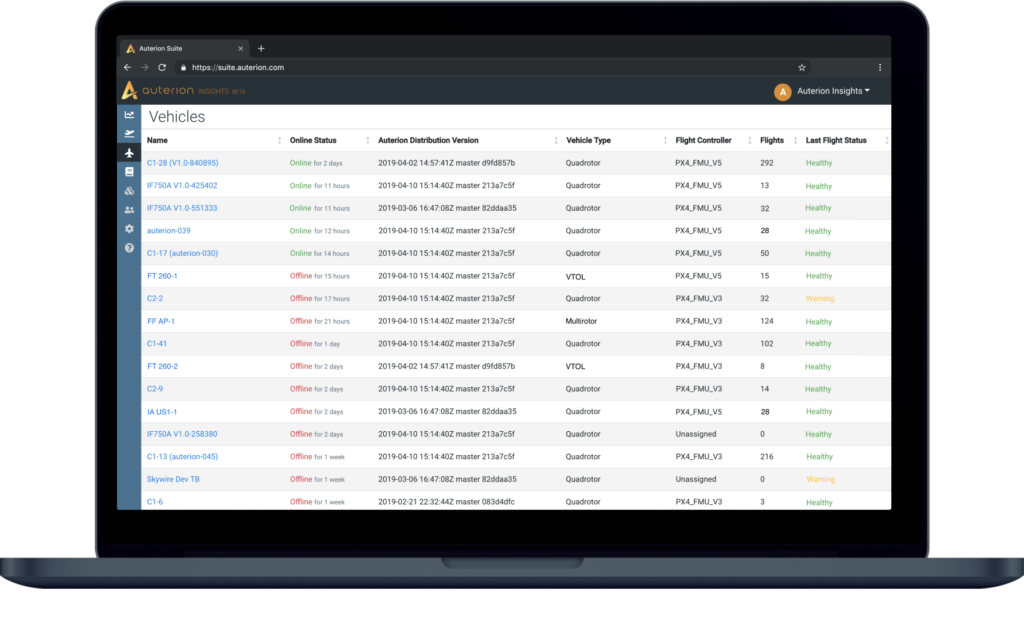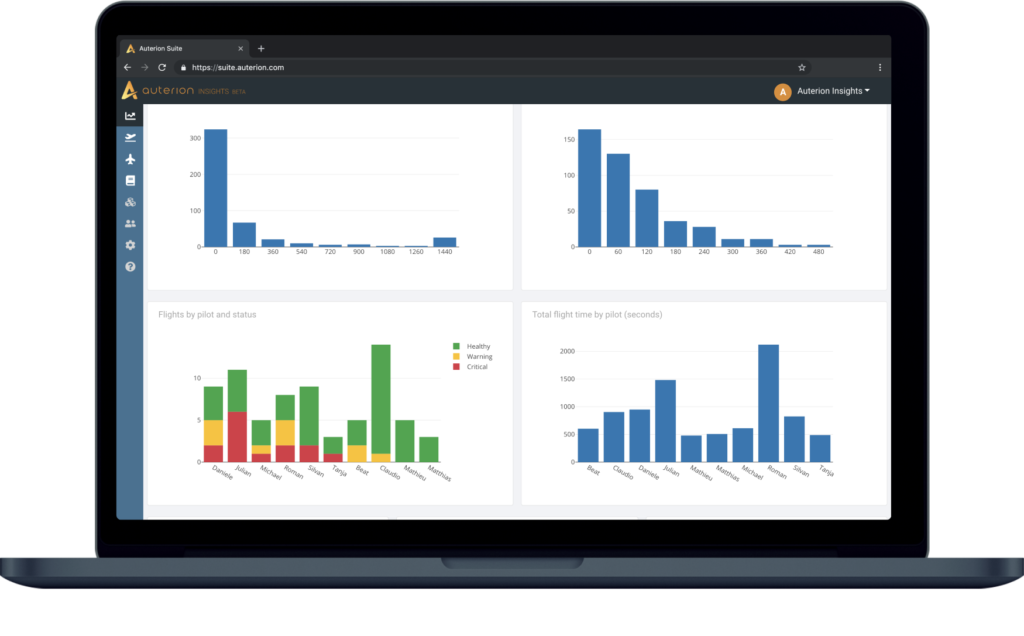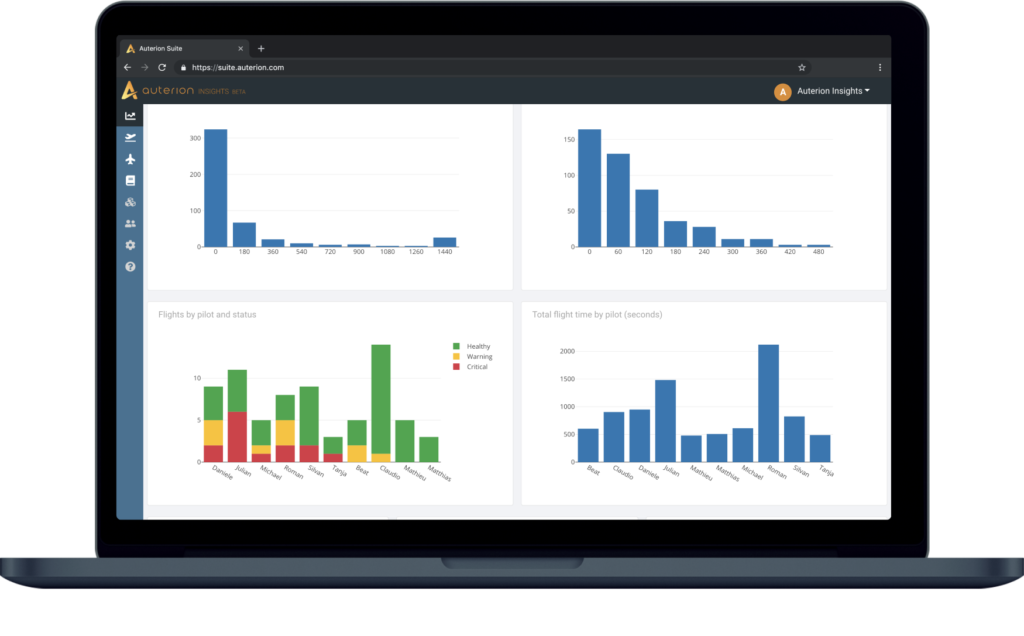 Flights Statistics Dashboard
The Auterion Insights dashboard provides a visual overview of flight statistics, across an entire fleet and/or focused on individual devices. Drone service providers can monitor how many flights were completed last week, what was the average flight time, and if any missions were aborted early, while drone manufacturers can measure feature usage, flight anomalies, and customer success.
Software updates are managed remotely to ensure all your drones are always running the latest version. No more searching for the right cable or wondering which of the drones have been updated or not; the dashboard lets you take care of this in a single view.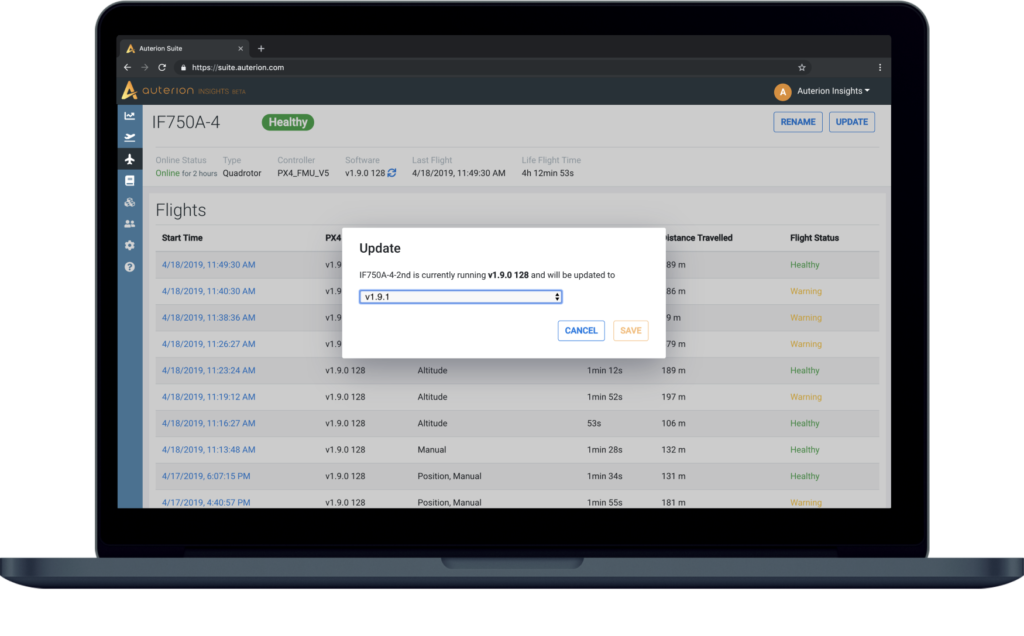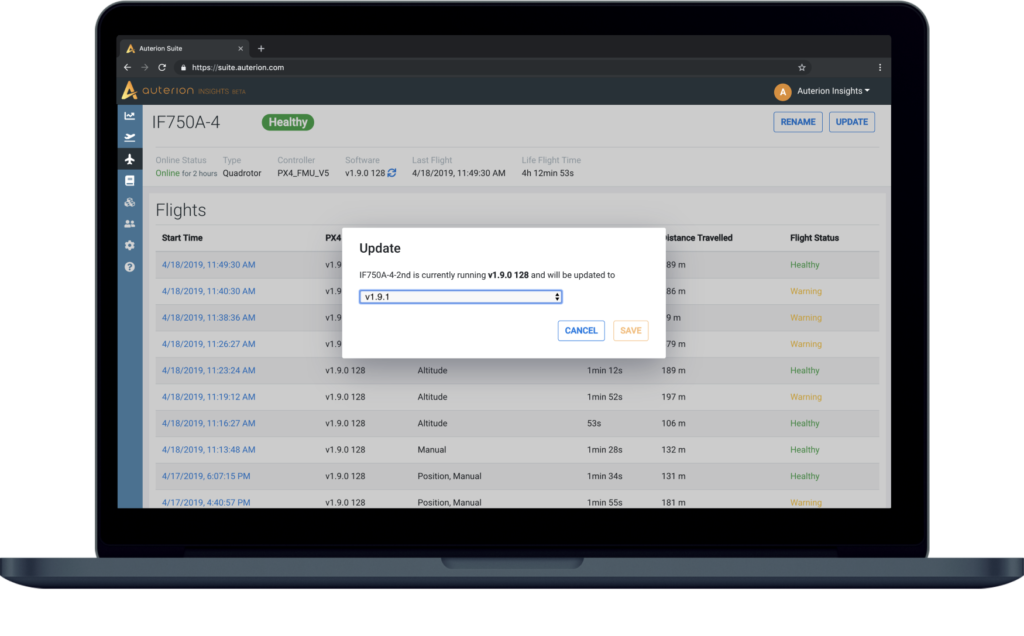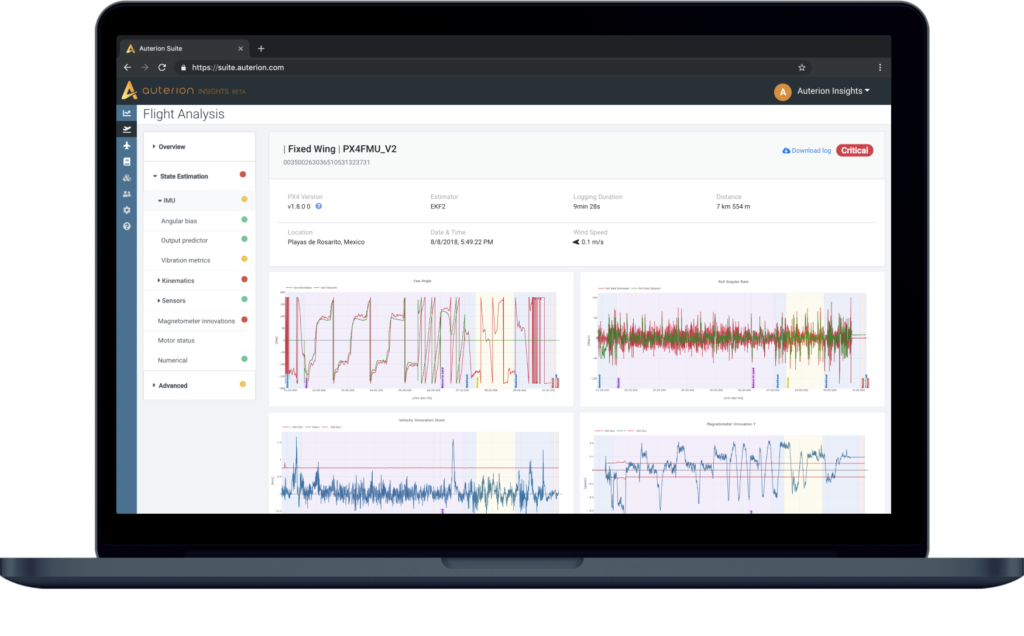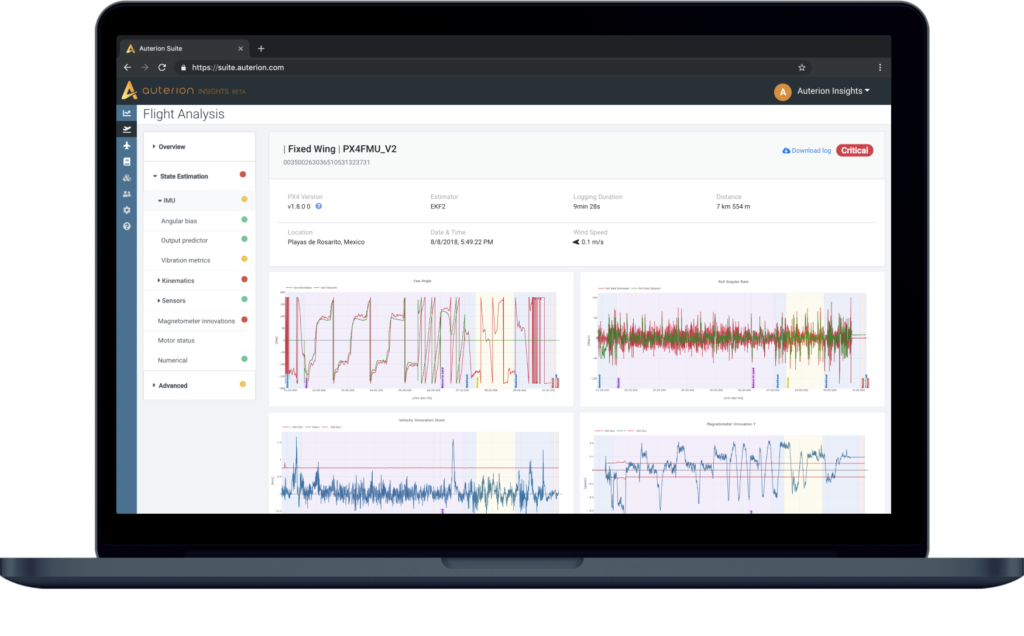 Predictive maintenance at scale
Identify potential issues before they become real problems. The system learns as it goes. Your flight information is automatically aggregated and run through our advanced machine learning algorithms to identify anomalies and issue alerts when needed.
Discover more about our product