Intuitive Flight Control and Mission Planning

Auterion Ground Station (AGS) offers flight control and mission planning for all vehicles running Auterion Enterprise PX4. Built on top of the open source QGroundControl, AGS runs on all common laptop and tablet platforms. The deep integration of AGS with Auterion Enterprise PX4 allows operators an unprecedented level of control over their drones.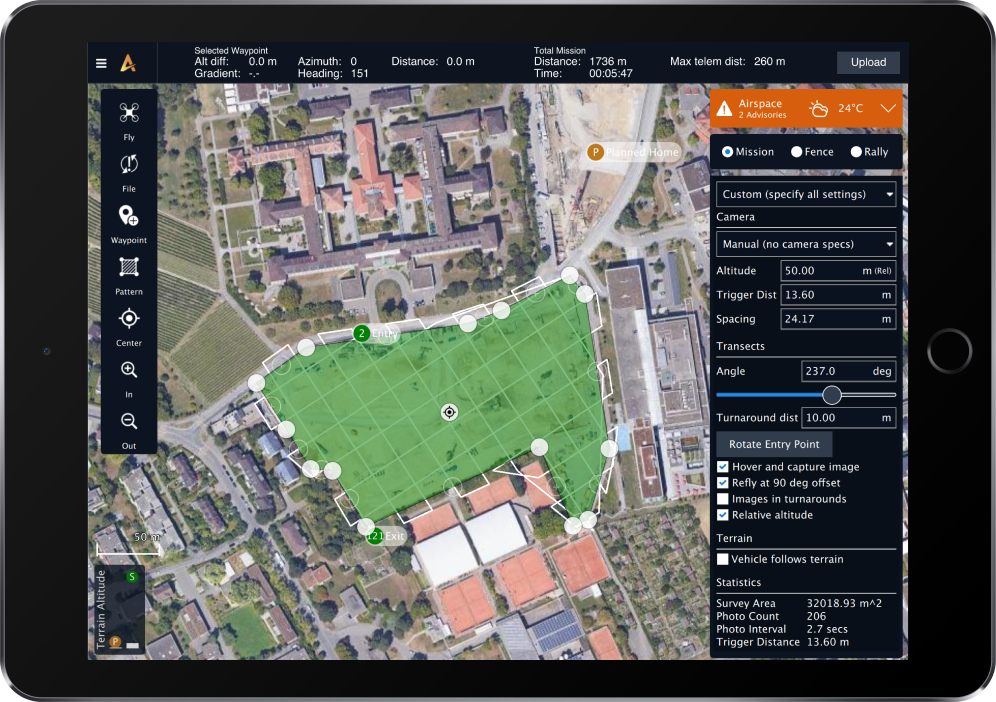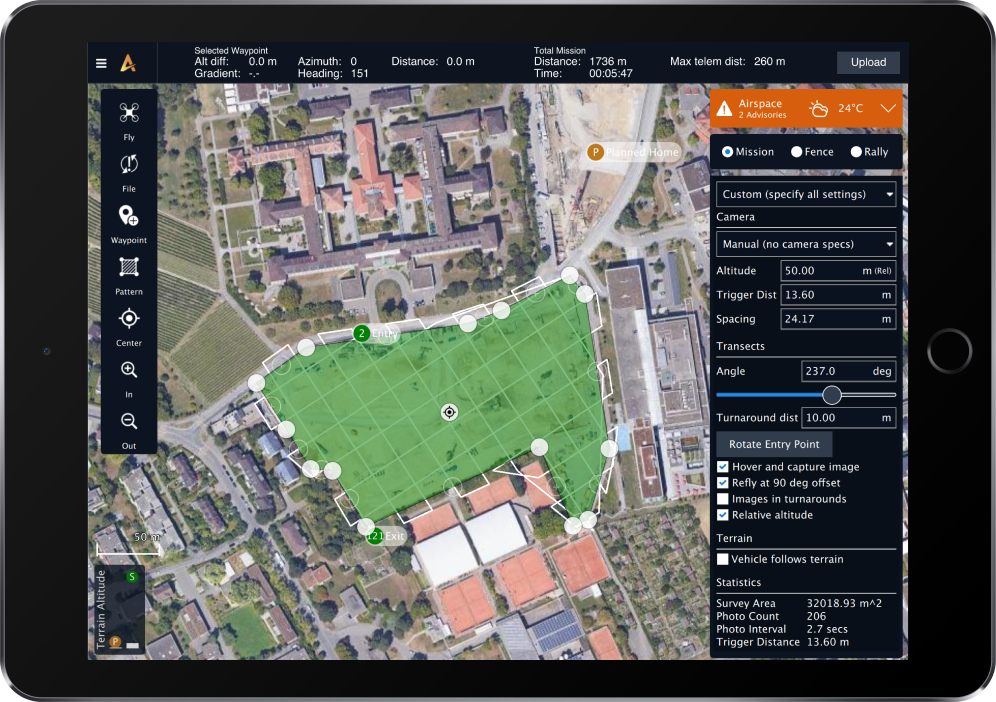 Any Type of Autonomous Mission
AGS provides everything you need for any type of commercial drone mission, including setting waypoints, surveying areas, and scanning corridors. While planning your mission, you can set rally points for automatic landing of aircrafts in case of a safety-critical event. For inspection flights, define a region of interest (ROI) which will be automatically surveyed and inspected whenever the drone is in position.
Efficient and Secure Flights
Before flying a mission, the pilot in command uses the AGS pilot login. Flight status and mission data will then automatically and continuously be logged and displayed on the Auterion Insights dashboard.
By using the vehicle pairing feature, pilots can easily connect one or multiple drones to their ground station over the air. AGS also incorporates pre-flight checks prior to launch, guaranteeing the highest level of safety.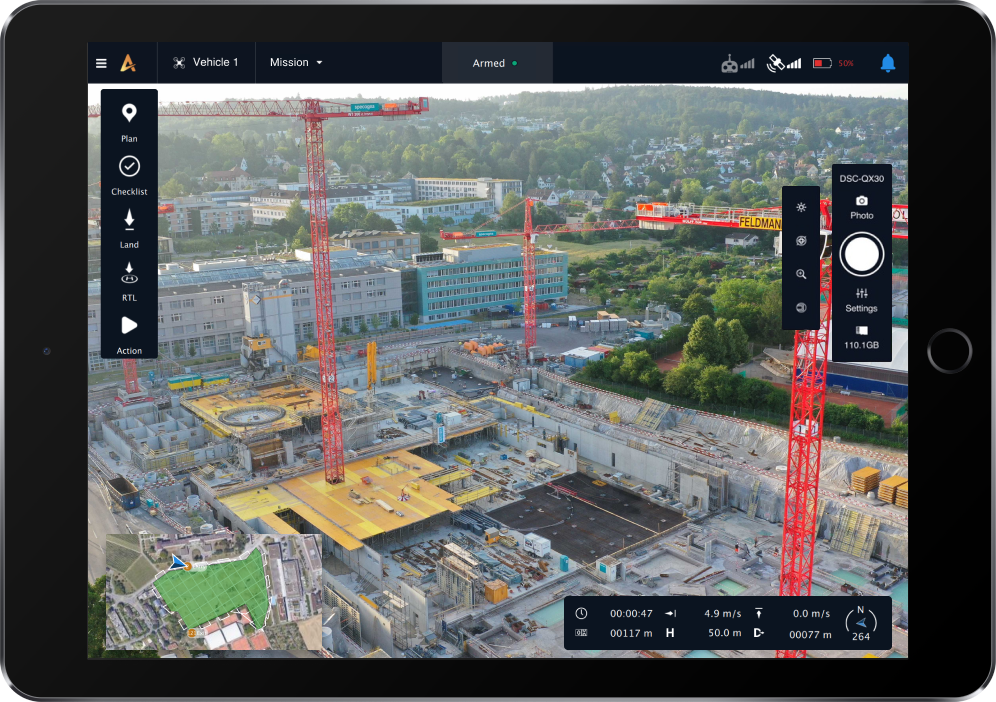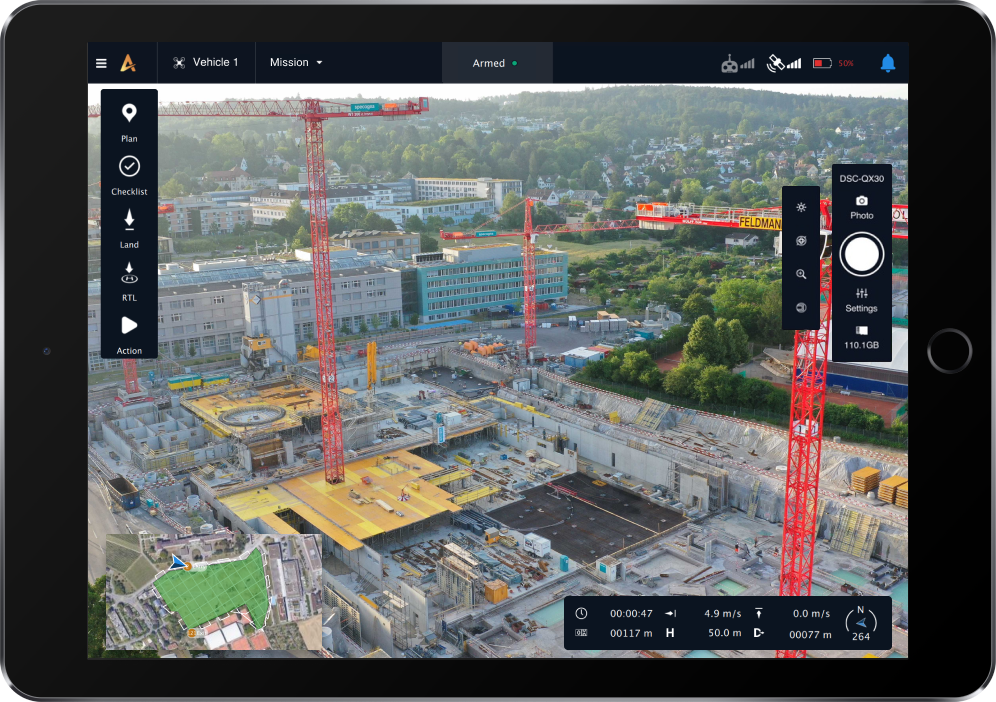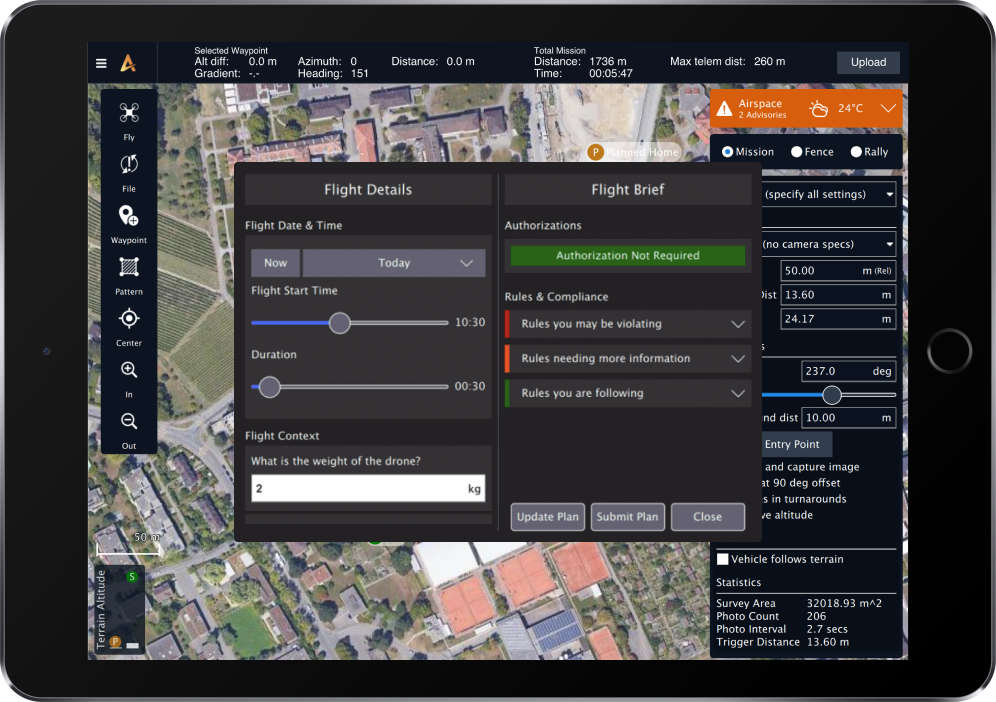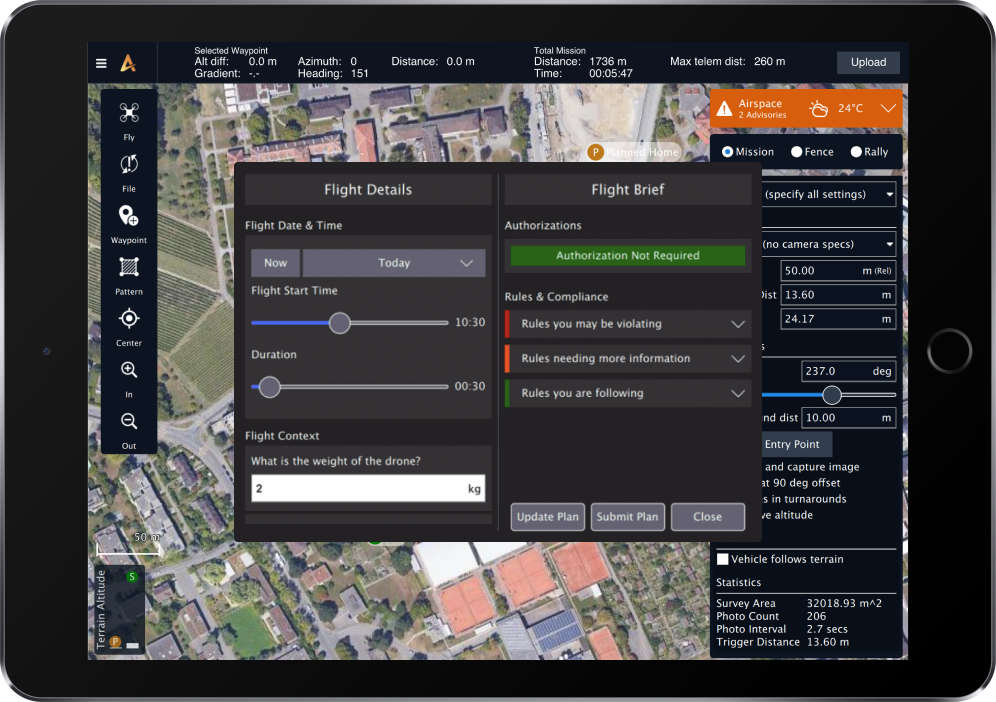 Integrated UTM and Compliance
Built-in Airmap services display airspace and UTM information directly in your view, without having to switch apps. Weather, wind, and elevation information is shown in real time. Auterion Ground Station provides everything to let you fly compliant and with confidence.
Discover more about our product